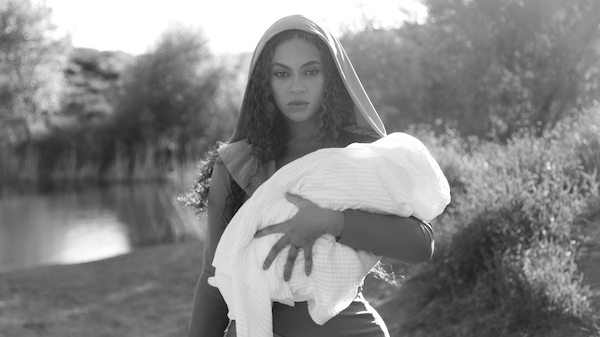 Celebrity Cyber Report – Beyonce
Art is where consciousness meets expression. Its the realm of the artists and often the place where expression and awareness creates the message. "Black Is King" is where the artist, Beyonce, acknowledges her awareness and expresses her message.
Streaming television is a huge business and power houses like Netflix and Amazon have come to the realization that black people are aware, conscious and expressive. Why else would they dish out big money for black producers like Jordan Peele, Ava Duvernay, Kenya Barris and Shonda Rhimes? Why? Because the market tells them to. Black pays!
Disney+ streaming television makes us aware of Beyonce's expression and awareness as a black artist. Disney+ should be proud of the triumph that "Black is King" is delivering to streaming television.
Expressive art like that delivered by Beyonce in "Black Is King" is meant to increase awareness to the fact that black, African-American, artists have a voice and its time to listen. Don't just listen, hear the message.
Beyonce's "Black is King" invites the viewer to drink in the diversity and beauty of Africa. It is not the dark continent as many would believe for whatever reason. But instead a place where, despite colonization and continued exploitation, is a land and people who are surviving, thriving and becoming the geopolitical center of the world.
Fans of The "Lion King" will see the similarities. In "Black Is King" a young boy, the lost and future king, is exiled by a darkly glamorous mentor. A queenly woman finds the strength to restore the young king's lost royalty by acknowledging her own. And who other than James Earl Jones can be the voice of Mufasa. With Black actors in these roles "Black is King" transforms the story of the "Lion King" into something more powerful. The story becomes a treatise on blackness and legacy. Where Black people embrace the past to nourish the future and take the throne of dignity and power lost long ago.
Beyonce does not shyly introduce "Black Is King. She begins by stating in a spoken interlude that she will "let black be synonymous with glory." In this her intentions are clear. "Black Is King "is an artistic explosion of Black performers actors, dancers, guest stars and collaborators that include Pharrell, Tierra Whack, Lupita Nyong'o, Naomi Campbell, and her old friend Kelly Rowland.
Performance art is consciousness, awareness, expression and most of all thoughtfulness. The release of "Black Is King," now of all times, is a thoughtful way to say that Black is not a victim. Black is an art. Black is science. Black is a voice. Black is a movement. Black is value. Black is a power. Black Is King.
"Black Is King" is written, directed and produced by Beyonce and available on Disney+