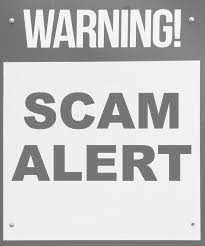 ALERT! – Beware iPhone 12 Scam – ALERT!
First of all there is no such thing as an iPhone 12. Its a fantasy. Second, you're not getting anything for free; especially an iPhone that does not exist.
But people are still being suckered by text messages telling them they've been "selected" for a "special opportunity" to receive a free iPhone 12 (you know, the one that does not exist). The average person knows there is no free lunch. But of course there are those other people that make the scam business worthwhile.
The scam works like this. A text messages hits your phone written as if it were meant for someone else but was accidentally sent to you. The scammers require you to click on a link to enter into a special "Apple 2020 Testing Program." Trust me, Apple has plenty of help testing their products. They don't need you.
According to Sophos here is what happens:
"…if you do click through the questions then you end up on a scam site (there were several variations, all similar – we tried the smish repeatedly) where you find there's a courier delivery charge for the 'free' phone, typically between £1 and £2.

Then you end up on a credit card payment form that's hosted on what looks like a 'special offers' website with a believable enough name, and with an HTTPS security padlock if you take the time to look.

Of course, if you try to pay your modest delivery charge, you are simply handing over your personal data to the crooks, including your full card number and security code."
See what happens when you try to get something for nothing? The bottom line is that you are in charge of your own protection and security online. You need to be aware of the scams and how you can get got. Never believe that something is free. Always investigate before you go and surrender your information to anybody for any reason. If it sounds too good to be true then it probably is. Doing a little homework can save you a lot of headaches and money. In this case the the victim could have just went to the Apple website to investigate the iPhone 12. You know, the one that does not exist.