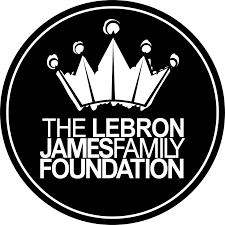 Celebrity Cyber Report – LeBron James
LeBron James Family Foundation has struck a partnership with Crypto.com which claims to be the world's largest cryptocurrency platform.
The partnership is focused on supporting the educational and workforce development opportunities for Web3, the latest version of the internet.  According to LJFF and Crypto.com students and families connected to the I PROMISE program will get access to the tools and educational resources needed to participate and succeed in building Web3. I PROMISE is a partnership between the LJFF and the Cleveland Public Schools.
I PROMISE students and families will get educational training for the new Web3 including the innovations behind such emerging technologies as blockchain-based decentralized applications.
"Blockchain technology is revolutionizing our economy, sports and entertainment, the art world, and how we engage with one another. I want to ensure that communities like the one I come from are not left behind," said James. "Crypto.com and I are aligned on the need to educate and support my community with the information and tools they need for inclusion. I'm looking forward to working with them to bring these opportunities to my community."