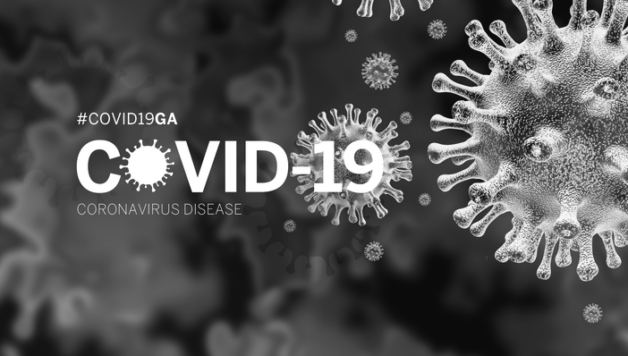 COVID-19 and What's Happening Online
The nation and indeed the world is reeling from the onslaught of the COVID-19 or coronavirus. Right now we as a people need to focus on protecting and supporting each other as the situation does not seem to be improving.
We have become dependent on the internet for news, information, communication and even our groceries. So we must take into account what is happening online so that we can protect ourselves from dangerous misinformation and assholes who try to take advantage of the situation.
OnTechStreet.com is providing you with this report to get you focused on legitimate sources of information as well as helping you protect yourself from coronavirus scams and general bullshit.
Find Legitimate Information
We are dealing with a global pandemic. Make sure, very sure, that your sources of information are legitimate and factual. In this particular situation you cannot afford to be mislead. Bad information could kill you.
So where do you get legitimate health information? Start with the main stream media. Local television news and radio is doing a very good job reporting on whats happening in your city. They work very hard to keep you informed of the local situation such as public transportation and the closing of businesses and public facilities. These sources are often in touch with local and state health agencies and will report any major announcement provided by them.
The next place to go is, of course, online. This where you need to be especially careful. Right now the internet is crawling with coronavirus garbage websites. Please be smarter than that. First you need to seek out legitimate sources of health information and the latest COVID-19 updates. Below is a short list of places where you can get correct and up to date news and health information.
Please take the time to research you local public health agencies and get the correct information about the steps to prevent the spread of the COVID-19 virus. Also avoid the bullshit so-called "alternative treatments" you may find online. There is no magic drug or anti-viral miracle cure for this virus. There are plenty of websites that are selling fake remedies and prevention methods and thankfully the law is finding them and shutting them down. Another thing to keep in mind is those chat rooms and message boards. A lot of what you read will be inaccurate. Be sure whatever you read you research it yourself with the proper sources. Be careful what you read and believe online.
Do I Have It?
Perhaps you think you have become infected. Don't panic. Get home and stay home. Self quarantine. Call your doctor. Do not go to his or her office. The chance of infection is too great. Stay away from friends, family, children and the elderly. According to the CDC you should isolate yourself for at least 14 days.
But do you really have it? What are the symptoms. According to the CDC COVID-19 symptoms include fever, dry coughing and shortness of breath. These symptoms appear 2-14 days after infection. Emergency warning signs include trouble breathing, persistent pain or pressure in the chest, confusion or inability to arouse and bluish lips and face.
To get the most accurate information about the symptoms you can check out the CDC YouTube video on the symptoms.
You can also use the new CDC bot that helps you decide if you have the virus. The U.S. Centers for Disease Control and Prevention launched the bot over the weekend to help people make decisions about what to do if they think they have potential symptoms of COVID-19. Known as Clara, the "Corona virus self-checker" was created in partnership with CDC Foundation and Microsoft Azure's Healthcare Bot service.
Google, Twitter and Facebook Fight COVID-19
Google recently announced that the COVID-19 virus was the most searched topic on its service. On Friday Google launched a new information portal dedicated to the pandemic that is intended to work well with mobile devices. The website will avoid chatrooms and news forums as they can be sources of bad information. Google's new portal will not only include search results but also additional links to what it considers legitimate sources, health authorities and updated data.
Another major tech company Facebook is also joining the fight against this virus. Facebook has joined with Google and Twitter to shut out sources of misinformation and half truths from the web.
These three tech giants have been engaged in an epic struggle to curtail dangerous misinformation on their platforms. This includes conspiracy theories, misleading posts, faked photos and videos. These website scare people away from much-needed vaccines, or steer them towards dangerous supplements, drugs and home remedies or convince them of some vast conspiracy. But now, in the face of and actual health emergency, these companies face their greatest test. The COVID-19 virus is real and dangerous and it is vital that accurate information is available and false information be stamped out.
According to Facebook seven of the companies partners issued nine fact checks in recent days after finding a wide array of coronavirus claims as false. Those included those peddling fake treatments such as Oregano oil. Facebook said it has labeled the inaccuracies and lowered their rank in users' daily feeds.
Meanwhile Twitter started steering U.S. users searching for coronavirus-related hashtags to the Centers for Disease Control and Prevention. Google-owned YouTube said its algorithm has prioritized credible sources. But eliminating misinformation is like playing Whack-A-Mole. Even with these efforts there are still a number of videos on the site touting inaccurate information about the origin of coronavirus and how it is transmitted.
Beware of Corona Virus Scams
Like any other natural disaster there are people who see a way to make a profit off others misery and fear. The COVID-19 crisis is no different. There are plenty of scumbuckets using the viral outbreak to bilk you out of your hard earned money. Don't fall for it!
Cyber security experts are warning internet user that criminals are playing on the public's fears about the coronavirus to try to break into their email, social media and banking accounts.
Cyber threat intelligence company FireEye reports that hackers are pumping out fake phishing emails purporting to provide information about the coronavirus but in reality are designed to trick people into handing over their passwords. These emails may even contain malware that could take over a victim's computer.
Cyber criminals are taking this crises to the next level by sending out literally millions of robo-calls. According to the FCC robocalls are pushing such false information as;
Warnings of national quarantine or martial law — these could be trying to get you to order something or just part of a coordinated disinformation campaign.
Messages purporting to be from the WHO or charities asking for money.
Offers of free virus test kits — some of these are targeting individuals with diabetes specifically, offering a free blood sugar monitor as well.
Offering HVAC cleaning or upgrades to protect against the virus.
Promotions of various bogus products and treatments for the virus.
Asking for information to confirm a check from the government — the process for this if it happens will not be a random text message.
If you want to hear exactly what these calls sound like click here.
As we deal with this virus we need to understand one simple thing; knowledge is power. Power is what you hear, you research and understand. Go to legitimate sources and learn for yourself. If you think the source is suspect then go to another. Stay away from social media and chat rooms and online forums because you don't who is posting information there. You have to use your head. Don't let someone else do it for you.
Now you know.