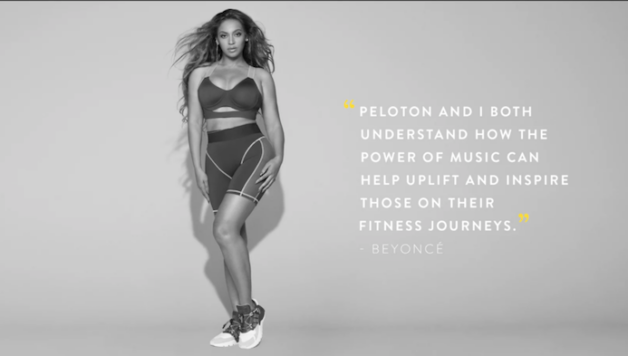 Celebrity Cyber Report – Beyonce Hooks Up with Peloton
According to Peloton Beyonce is the most requested artists for their workouts. So why not hook up and make something happen.
If you're not familiar with Peloton the service streams workouts online and via an app. This includes cycling and treadmills. Its the latest and, so far, the most profitable exercise craze.
Beyonce is is joining Peloton to celebrate HBCU Homecoming season. Homecoming is a tradition in historically black colleges and universities but the COVID-19 pandemic has changed how the students celebrate this year. Celebrations have shifted online. So Beyoncé and Peloton are working together to create Homecoming-themed workouts for Peloton members.
Peloton's reports that the workouts will span several categories, from the company's well-known spin classes to running, strength, and yoga classes. In addition to offering total access to Beyoncé content for all paid members, the company will be gifting several two-year Peloton Digital memberships to students at HBCUs.
Participating schools include Bennett College, Clark Atlanta University, Grambling State University, Hampton University, Howard University, Morehouse College and Morehouse School of Medicine, Spelman College, Texas Southern University, and Wilberforce University.
In addition Peloton is building relationships with these schools by increasing recruiting efforts for internships with the company in the future.
Beyoncé content will be available on the Peloton app, which offers a 30-day free trial, and via the Peloton Bike, Bike+, and Tread+.
Now what's your excuse for not working out?