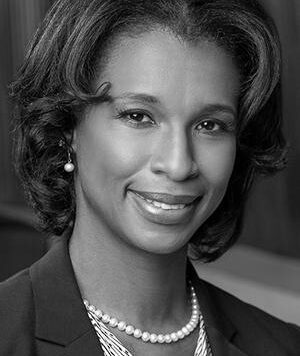 Black Woman Joins Amazon Elite S-Group
Few people get to hang around with Amazon CEO Jeff Bezos. Those at the top of the world's most powerful e-commerce company are known as the S-Group. And now that group has its first African-American woman. Enter Alicia Boler-Davis.
Boler-Davis, who came to Amazon in 2019, is the company's vice president of global customer fulfillment. She becomes the fourth female and first African-American member to join the company's senior team, aka the S-team.
From the beginning Bezos has worked closely with a small secretive team of executives to shape and execute big ideas. Though quiet and discreet what wasn't a secret was the team's make up, white men. Amazon is made up of more than 500,000 employees in its domestic workforce a quarter of them are Black. Not so at the top. This has not been lost on Bezos who has addressed the company's lack of both racial and gender diversity in key roles, citing low turnover as the reason.
Alicia Boler-Davis is a graduate of Northwestern University with a degree in chemical engineering. She is a the first generation college graduate and, following her sister, Kimberly Boler, who studied at Harvard University and became an attorney. She also has a master's degree in engineering science at Rensselaer Polytechnic Institute. She completed a master's in business administration at Indiana University. In 2018 Boler-Davis became the sixth woman to be named Black Engineer of the Year. She has championed and mentored women in the automotive industry, and serves as the Executive Liaison for the GM Women leadership board.