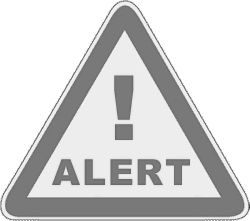 SCAM ALERT! – Meal Kits – SCAM ALERT!
Delivered meal kits are all the rage. You pay a subscription fee and you get easy to prepare gourmet meals delivered to your door. All you have to do is the Ikea thing and assembly them yourself. Did you think the scam artists would not go after that online service? Think again!
Consumers of these delicious box goodies are being warned to be on the look for a new scam. Meal kit delivery scams have risen as a result of the COVID-19 lock down.
Cybersecurity firm Tessian reported a growing number of SMS scams impersonating meal kit delivery companies such as Gousto and HelloFresh.
As you can imagine these scams take a number of different forms. One form the scam takes is impersonating Gousto and asking recipients to score their delivery in order to have their name entered in a prize drawing. The link takes the unsuspecting consumer to a fake website, designed to steal personal and financial information or harvest important credentials.
The message is somewhat sophisticated and varies. They can sometimes be easy to spot with one stating: "Your Gousto box is now delivered. Enjoy the reoipej! Rate delivesy and enter wrize diaw at 'URL"." As with many online scams the spelling and grammar can tip you off to the likelihood of something crooked happening.
According to Tessian these SMS and WhatsApp messages are typically sent out by the thousands.
Gousto has issued a warning to its customers about the scams, posting on its Twitter account: "We are aware that these emails/texts are in circulation unfortunately, and we would advise against opening them. Our Info Tech team are looking into this suspicious activity."
If you receive a message you think is suspicious please contact you meal service delivery company directly.