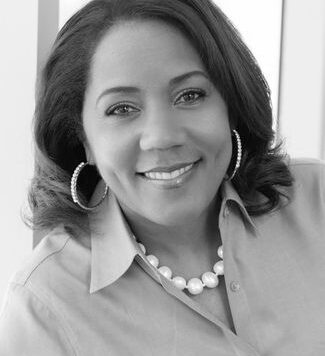 Apple Names Black Women VP of Inclusion and Diversity
Barbara Whye is making a move. The former head of diversity and inclusion at computer chipmaker Intel is now moving over to Apple.
Apple announced Whye as the new vice president of inclusion and diversity. Whye made significant contributions as Intel's head of diversity and inclusion.
This years Fortune magazine's 2020 Most Powerful Women list included Whye the first time. Whye joined Intel in 1995 and has set the standard for heads of diversity in the tech industry. Under her leadership, and unlike most other tech companies, Intel set, and met, its goal of reaching representation within its employee base. The racial and gender breakdown of its nearly 111,000-person workforce mirrors the breakdown of the "skilled" labor market in the United States. Whye didn't just meet the intended goals of the company but achieved this goal two years ahead of schedule.
As the VP of inclusion and diversity at Apple Whye will be tackling a problem that many tech companies struggle with, meeting its own diversity goals. Apple has seen incremental but consistent progress in diversifying its workforce. According to its own diversity website, 24 percent of Apple's U.S employee base in 2018 was composed of "underrepresented minorities. But in that same year, 53 percent of new U.S. hires were from underrepresented groups.
Another major problem is the staying power of the diversity movement in Silicon Valley. Can this movement last or is this just a moment before getting back to business as usual? Apple CEO Tim Cook announced a $100 million racial justice initiative. Other tech executives have also spoken out against racial violence and in support of increasing racial representation across their ranks. These companies have thrown a lot of money at the diversity problem.
Whye will join Apple in early 2021.