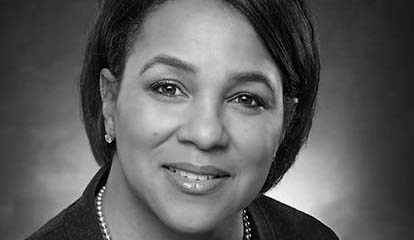 Rosalind Brewer Named to Amazon's Board
Bowing to the pressure for more diversity Amazon named Rosalind Brewer to its boards of directors. As the the chief operating officer and director of Starbucks, Brewer is considered one of corporate America's most prominent black female executives. She is joining Amazon as the board's 10th member, fourth woman and second black executive.
Amazon faced pressure from shareholders, employees and the Congressional Black Caucus to add more color to its executive ranks. Amazon shareholders adopted a proposal to increase the diversity of its board. In May, Amazon finally agreed to the proposal . The measure called for Amazon to consider women and minorities for board positions. The measure has been compared to the to the National Football League's Rooney Rule, which required teams to interview qualified minority candidates for head coaching positions.
 Amazon actively recruited Brewer after it amended its corporate governance guidelines last year. Previously the online retailer counted another black woman, Myrtle Potter, as a board member from 2004-2009. Potter served as the former president and COO of Genentech.
Among the major tech giants Amazon is the latest major technology company to add an African-American board member. Amazon hired two Capitol Hill staffers who worked with the Congressional Black Caucus to handle its diversity efforts. Both Troy Clair and LaDavia Drane served as chief of staff for house representatives G.K. Butterfield, D-N.C., and Yvette Clark D-N.Y respectively.
Brewer comes to Amazon with an impressive resume that includes stops as CEO of Walmart's Sam's Club division. At Starbucks Brewer was a director when she was appointed as group president and COO in September 2017. She runs the company's businesses in the U.S., Canada and Latin America as well as its operations.
"Roz is a perfect example of the extraordinary minority and female talent that exists in corporate America, that is all too often excluded from the boardroom and the C-Suite," Robin Kelly, co-chair of the House Tech Accountability Caucus and a member of the House Energy and Commerce Committee, said in a statement. "It is my hope that this barrier-breaking appointment serves as an example to other industry leaders regarding the positive economic, business, innovation and inclusion benefits offered by increasing board diversity, especially to companies leading the way in our modern innovation economy."
Speaking at the commencement ceremony at her alma mater Spelman College, Brewer spoke of belonging to Generation P, for perseverance. Brewer reflected on how she was often handed assignments no one else wanted or where she was expected to fail. "Most of the time I was counted out even before I was considered in," she told graduating students.
During a 2015 CNN interview, Brewer argued the case for business diversity. As result she was subjected to death threats to herself and her children, calls for a boycott and her resignation. Walmart President and CEO Doug McMillon stood behind her but, she says, "it was a nasty reminder that every day, people of color face systemic racism so blatant, so emboldened and yet so normalized."
Last year Brewer, as Starbucks COO, was faced with a corporate crises after two black men were arrested while waiting at a Philadelphia Starbucks. Brewer called the incident a "teachable moment for all of us" and said that as an African-American executive with a 23-year-old son, the arrest captured on cellphone videos was painful to watch.
Talking to NPR news Brewer said, "It would be easy for us to say that this was a one-employee situation, but I have to tell you, it's time for us to, myself included, take personal responsibility here and do the best that we can to make sure we do everything we can."