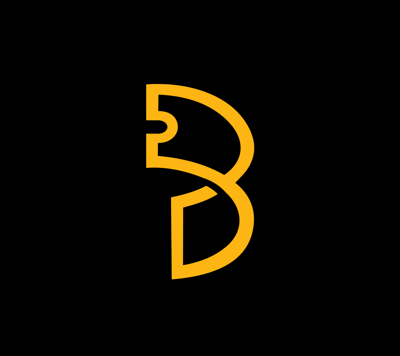 Blacktag Joins Growing Black Streaming Television Networks
Blacktag, a new streaming television platform for black creatives, has joined the growing selection of black television networks.
Remember the clothing line FUBU? For Us By Us? Many in the television and entertainment industry have come to the conclusion that the only way to display the power of blackness is do it ourselves. It started with BET in 1980 and founded by Robert L. Johnson. BET was alone presenting black centric programming for more than two decades. It remains the most widely known television brand among African-Americans. But a significant challenge comes from Oprah's OWN, which, according to Nielsen, surpassed BET in total viewers in 2018. Other black programming networks include Bounce and TV One.
But television as we know it is expanding beyond broadcast and cable and now streaming over the internet. And black television is expanding with it. The latest entry into streaming black programming is Blacktag. Launched in February of this year, Blacktag's new digital platform is hoping to get more of the ad revenues into pockets African-American creators and close the wealth gap in the global black community.
Blacktag will showcase work by black musicians, artists, photographers, chefs, and other content creators. But it is not just a place for African-American viewer but anyone interested in alternative art, imagery and perspectives of the African-American experience.
Blacktag is the brainchild of two West African–born black men Ousman Sahko Sow and Akin Adebowale. Sow is a successful commercial film director who has worked for major brands like for Adidas, Spotify, and Google. Adebowale also sports major credits with projects working with Drake, Kid Cudi, and Jill Scott. In an interview with The Cut Sow and Adebowale discus how Black culture fuels mainstream culture and the travesty of Black artists being robbed of the economic return for their work. A good example is the settlement with music legend Sly Stone who, after suing his former manager, received over $5 million dollars for royalties he was cheated out of.
African-American media outlets fill an important vacuum in the media and the minds of black people. As a people we cannot allow anyone, especially the white media, to portray us or tell our story. Streaming television is growing as an alternate media for black content. Current streaming networks owned by African-Americans or featuring black content include BOPTV, ALLBLK.tv, KWELI.tv, BrownSugar.com, BET+, Caffeine.tv, The Criterion, and Mubi.
White owned streaming media like Netflix and AmazonPrime Video has been making great efforts to provide new opportunities for black producers and directors and more black centric content. For this they should be commended. But black media is for us and not just black content on a platform owned by others. This is the power of black media ownership and the road to greater black wealth.
Blacktag will be subscription based and offer original programming from hundreds of creators from fashion to tech to entertainment. The idea of black owned media is attracting attention and money. Blacktag received $3.75 million in investment from Connect Ventures, a newly formed investment partnership between Creative Artists Agency (CAA) and New Enterprise Associates (NEA), and has already attracted partnerships with Issa Rae and hip-hop artists Common.
Now you know.
See also;
Netflix Seeks African Shows for 2019
Netflix Manipulating African-American Viewers
Shonda Rhimes Makes Move to Netflix
Celebrity Cyber Report – Donald Glover