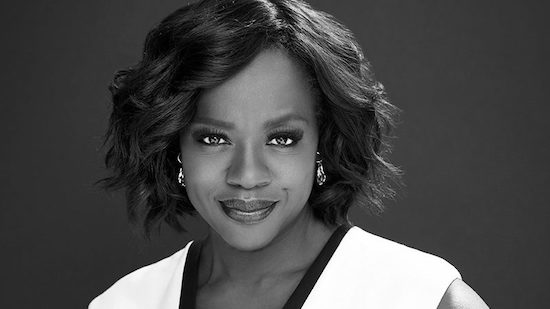 Celebrity Cyber Report – Oprah Winfrey, Viola Davis
Amazon Prime Video and Viola Davis are bringing the works of black female science fiction writer Octavia Butler to streaming television. "Wild Seed" is based on the first of a series of Butler's Patternist books. JuVee Productions, led by the husband and wife team of Davis and Julius Tennon, are producing the series. Working with Davis and Tennon are writers Nnedi Okorafor and Rafiki filmmaker Wanuri Kahiu.
Viola Davis
In an interview with Deadline Davis said the book "shifted" her life. "It is as epic, as game changing, as moving and brilliant as any science fiction novel ever written. Julius and I are proud to have this masterpiece in our hands. It fulfills our promise and legacy to be disrupters. Octavia Butler was a visionary and we look forward to honoring the scope of her work and sharing it with the world."
Butler, who died in 2006, was a recipient of both the Hugo and Nebula science fiction awards. In 1995 she became the first science-fiction writer to receive a MacArthur Fellowship.
"Wild Seed" is the story of two time traveling African immortals, one a killer, the other a healer. Doro the killer, breeds people like livestock. Anyanwu , the healer, is trying to get Doro to re-evaluate his centuries of cruel behavior. The two are locked in battle across time and space.
"Wild Seed" is the first book in the five-part series known as Patternmaster. But it is not the first of Butler's works to be adapted. "Dawn," the first book of her Xenogenesis series, is in production for a television series.
Oprah Winfrey Joins Apple TV+
Earlier this week Apple announced its new Apple TV+ streaming television service. Apple announced that television icon Oprah Winfrey will be joining the platform along with Steven Spielberg, Reese Witherspoon and Jennifer Aniston.
Oprah Winfrey


Apple announced last year that Winfrey had agreed to "a unique, multi-year content partnership." But offered few additional details.
According to Winfrey she will produce two documentaries. "Toxic Labor," looks at the effects of sexual harassment in the workplace. Another, as yet untitled, multi-part documentary will focus on mental health.
Winfrey is also bringing a new version of her wildly successful book club to Apple. Winfrey proclaimed that it will be "the biggest, most vibrant, the most stimulating book club on the planet." It is believed that Winfrey's interviews with authors will streamed to Apple stores and devices around the world. "I want to literally convene a meeting of the minds, connecting us through books," she said.
Speaking of her contribution to Apple TV+ Winfrey said, "I want to reach that sweet spot where insight and perspective, truth and tolerance, actually intersect."