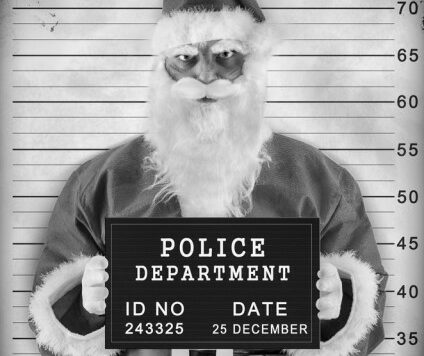 Holiday Shopping – Its That Time of Year!
The holidays are upon us. And so is the season for holiday scams. Every year there are millions of dollars lost due to online holiday scams, data breaches and identity theft. OnTechStreet.com is launching its annual holiday safety effort. We will publish information and warnings to keep you safe from these cyber crooks and Scrooges. Its that time of year!
Cyber Crime Season Kicks Off Early
Black Friday and Cyber Monday kick off of the holiday shopping season. And the cyber criminals are starting early as well.
Avira Protection Lab reports that there was a 61 percent increase in phishing during the 2018 holiday season. The busiest season for cyber criminals is between September and December. This year, the seasonal activity started earlier. Cyber criminals are believed to be preparing for the holiday season of cyber crime as early as July. By September of this year phishing URL detection were 2.5 times greater than in 2018.
Beware Fake Websites, Fake Sellers and Fake Products
Stick to the websites and online retailers you know. A deal that is too good to be true is too good to be true. Look at every good deal as a skeptic. Remember its better lose out on a good deal than to lose to a cyber criminal. Think a website is suspicious? Check here to to know for sure.
Protect Your Information.
Be careful of people requesting information in exchange for coupons or gifts. The holidays are always fraught with giveaways. But nothing is ever free. Giving a stranger your email could be the first step in a phishing attack. Be careful on social media. One way to get ripped off is to follow a friend's link to a rip off website. Don't click on mysterious links in text messages or email either. You could be downloading malware that steals your personal data, hijacks your accounts or worse.
Credit Cards Not Debit Cards
Remember to use your credit card and not your debit card online. You stand a better chance of getting your money back with a credit card. Once the money comes from a debit account its gone forever. Remember one the most prevalent forms of cyber theft is card not present fraud.
Be Proactive
Look for the latest scam news. Know whats happening online before it happens to you. Being informed is your best protection against getting ripped off. Make a point of checking your accounts at least twice a day if you are a heavy online shopper. Monitor your credit card statements. Be careful at ATMs and other places you swipe a card. Be on the look out for card skimmers. Gas stations are common place they are found. Stay alert to any strange callers that ask for information. Criminals will often impersonate bank or credit card companies and try to convince you that something suspicious is on going with your account. That's when they start asking for information. Hang up and call you bank or creditor yourself.
Now You Know