Should You Be Using Third Party Travel Websites?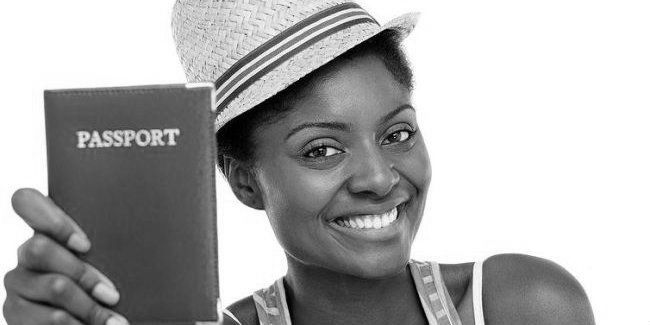 Ok, here's a good question for black people who love to travel. Should you be using a third party travel site to book your next trip or vacation? The question is not an easy one to answer. On one hand you get great deals. But there are some hazards.
African-Americans travel a lot. According to TravelPulse.com black people spent $63 billion in 2018 on travel. Thats a helluva lot of money and you better believe a lot of that money was spent using third party websites to book travel, hotel reservations, cruises and other excursions. Its a big money business with its inherent flaws.
Is booking through a third party website safe? The answer is almost yes. By almost I mean if you are dealing with reputable websites then you are safe. But the one rule you need to be aware of is "if it sounds too good to be true then it probably is." This means that there are a lot of frauds online so be careful.
Accrding to Reviews.com the top third party websites are Booking.com, Priceline.com, Expedia.com, Kayak.com and Hipmunk.com. All of these sites probably offer some awesome deals to some pretty nice destinations. But you have to ask yourself; "Whats the catch?"
Scammers ripped off travellers for thousands of dollars by posing as Expedia. Victims of the scam tried to confirm or change their bookings over the phone. But as a traveller you need to understand that crooks are not the only hazard of booking on third party websites. You are facing certain legal risks as well.
If for some reason your travel plans change you may not get a refund. Keep in mind that Expedia.com and Kayak.com are actually search engines that take you to other booking sites. They don't actiually book any travel. Be warned, shop around carefully and throughly. Read the fine print of the contract before you confirm and turn over your money. A few cautious steps could save you from paying heavy fees and battling it out with customer service people later.
Changing your travel plans via a third party will require you to contact that booking site directly. At that point the website will handled your case on an individual basis. That is not always a good thing. You may fnd yourself being told to call the airlines or hotel and deal with the situation yourself.
Another hazard is the cost of making changes. You may have to pay the websites and the airline or hotel for making the change. Yeah, you get double penalized. It may cost you as much as $200 to make changes with the airlines and another $100 to the the website you booked the travel with.
However, if you're making changes within 24 hours of booking your reservation the website may allow you to cancel or change your itinerary for free. But don't expect it. It all depends on the site's policy. Expedia does not charge if you make changes within one day of booking. Buying travel insurance might be a good idea but those policies are written by lawyers so its all about the terms and conditions written in very fine print.
If you buy non-refiundable airline tickets you might find that is exactly what the airlines mean. You either takes the trip or lose the money. Same for hotels. A lot of hotels will not cancel a reservation made through a third party. If you get lucky they may only charge you for one night. But if you booked for a week you may get screwed. But all hope is not lost. Depending on your credit card company they may step in to save you from the nightmare. Credit companies are powerful and have some awesome services for their customers and they often offer travel services that include fee negotiations.
Should you have a your flight cancelled you are entitled to your refund. It may take some time to work through the maze of steps but you should get your money back.
Airlines prefer you book directly through them to avoid paying third party websites referral fees. You may find a better deal on your flight or get more travel reward points for direct booking a flight.
Keep in mind that things change. Your flight might be changed or re-scheduled, delayed who knows? When you book directly with the airline you can expect the luxury of updated information regarding your flight. Airlines will have your email or phone number and will alert you with changes to your itinerary. You may not get that with a third party website.
Look, the news is not all bad when it comes to booking travel through third party websites. You can find some awesome deals on travel packages that include flight, rental car and hotel. You can book last minute travel and you can use things like customer points from various retailers. The possibilities for travel are really expansive. These sites are really great for last minute weekend getaways. Priceline.com specializes in last minute bookings. But the catch is almost always that the itinerary is set in stone and there are no give backs.
Here another benefit of third party tavel websites. Paying for your travel in instalments. Sort of like a layaway plan for travel.
CheapAir has partnered with Affirm to offer a payment plan for flights and hotels booked through the site. If you are strapped for cash you can now avoid paying for travel in a lump sum. This service allows you to finance a trip through the site and split those payments over 3,6, or 12 months. But here's the catch, the service also offers loans that hit you with 10-30 percent APR, depending on your credit situation.
If you need a travel loan you don't have to ask for the exact amount the trip will cost you but instead you can also apply for a travel budget. You can apply for a travel budget of a certain amount to cover a flight and week hotel stay. Once approved, you'll have 21 days to book all those things through the site. You get to decide how long you want to take repay the loan with the exact dollar amounts associated with each payment so you know what you're getting into. You can even repay early if you like.
Now you know.