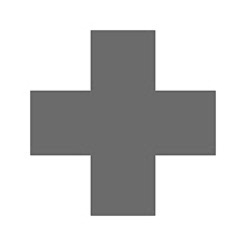 App of the Week – FindERNow
One of the most terrifying moments in a parents life is experiencing a seriously sick or injured child. That is why FindERNow is the App of the Week.
As parents you may know where the local emergency room is but is that ER equipped to handle pediatric emergencies? Parents you need to know where to find the best medical emergency care for your child. Only 47% of the 4,146 ERs in the U.S. have emergency preparedness plans addressing the unique needs of children, according to a federal program called Emergency Medical Services for Children (EMSC).
You can do better. The R Baby Foundation helped launch the pediatric version of the ER-locator app findERNow. The app lets you quickly find information about a hospital's pediatric readiness. You can information that reveals the percentage of annual visits from children, and whether the ER has a separate pediatric area, pediatric emergency care coordinators and a verified pediatric trauma or burn center. If an ER is deemed adequately prepared for child patients, it's marked with a blue baby icon.
New parents have a millions things to be concerned about. And experienced parents can always use additional safety information to protect their little ones. This is nothing to sneeze at. Know where to find help before you need it.
Other things you need to do is keep the number of the local poison control center close by. Know where your nearest emergency room is and drive the route. Know the fastest way to get there. Take pediatric First Aid classes and inspect your home for hidden dangers your child might find.