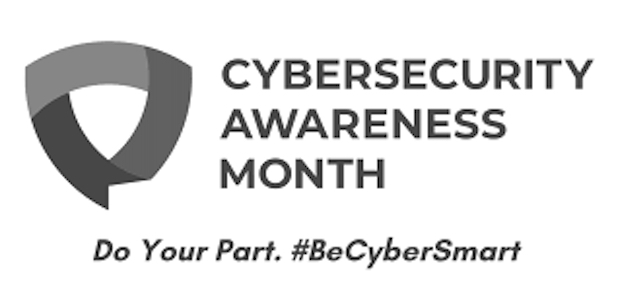 We Could All Be More More Cyber Smart!
You can be cyber smart. And you can probably be a lot smarter than you are now. We all could be. But there are certain fundamentals you need to practice to keep yourself and those you love safe online.
4 Things You Can Do
Think Before You Click: Recognize and Report Phishing: If a link looks a little off, think before you click. It could be an attempt to get sensitive information or install malware. Remember that URL's can suspiciously alike with just minor, even microscopic difference. Let me give you this example. Only one of these is a the real Wells Fargo website. Which one?
www.wellfargo.com
www.wellsfargobank.com
www.wellsfargo.com
www.wellsfarrgo.com
www.bankwellsfargo.com
www.wellfargo.com
Only the second URL is real. All the other are cleverly modified to trick you.
Update Your Software: Don't delay — If you see a software update notification, act promptly. Better yet, turn on automatic updates. Keep this trick in mind when you are using your computer or going online. Treat your computer like you treat your home.


Keep it clean. Delete old files, apps and software and bookmarks you no longer use. If you have not accessed an account in over a year then close it or delete it. You don't keep old appliances, furniture or magazines around your home nor should keep old stuff on your computer.
Keep it up to date. Make sure you regularly update your system and do yourself a favor and buy a new computer at least every five years. If you are using an old computer you may not be able to update it at all and it could be slow and easily hacked.
Keep it private. No one needs to know what you do in the privacy of your own home or life. So stop broadcasting all your private affairs across social media. Companies like Facebook and TikTok specialize in collecting as much information about you as possible. So as you tell every one of your Facebook friends bout your new car, new job, new relationship, new pet, new clothes, upcoming vacation and so and so on Facebook is collecting every bit of this information and it goes into you file on Facebook servers. Yes you have a file on Facebook servers and everything you have posted on Facebook is there along with a million other things Facebook knows about you. And its a lot. Including medical information and a complete network map of friends, family members, co-workers, lovers, children and parents, ex's and others. Keep you business to yourself.
Keep it secure. You don't leave your door and windows open do you? So secure devices and accounts with strong powerful passwords that are long, unique, and randomly generated. Use password managers to generate and remember different, complex passwords for each of your accounts. A passwords manager will encrypt passwords securing them for you!

Enable Multi-Factor Authentication: You need more than a password to protect your online accounts, and enabling MFA makes you significantly less likely to get hacked.
Now you know