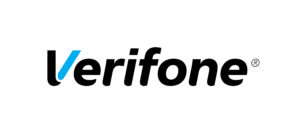 Verifone, the largest maker of payment terminals, reported it is investigating a data breach of its systems. The company provides terminals and services to merchants that allow consumers to swipe credit and debit card. The terminals can be found at a variety of businesses, including retailers, taxis, and gas stations. Verifone claims the hack was contained to its corporate networks.
An urgent email was sent to all company employees and contractors on January 23rd. The email warned them to change their company passwords within 24 hours. Employees were also notified that installing software of any kind on company computers and laptops was no longer permitted. Verifone has not said what or how much data was possibly compromised or when the breach occured.
Verifone was notified by credit card providers Visa and Mastercard a few days prior to Verifone's employee alert. 
According to Verifone about two dozen point-of-sale payment systems at gas stations were targeted. However the situation could be more serious. Experts say that such small intrusions into payment systems are a precursor to larger attacks. Cyber criminals may have learned enough about Verifone to attack the payment systems at a later date. Sometimes months or years later. This leaves many consumers open to being victimized. 
The company operates in 150 countries and employs 5,000 people.