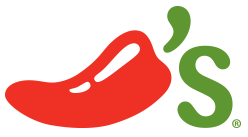 Popular restaurant chain Chili's has issued a statement reporting a data breach of its payments system. According to the statement Chili's became aware of the breach on May 11th of this year and admitted that some customer's payment information was compromised. The data breach is believed to impact patrons who ate at the chain between March and April of 2018.  Chili's is owned by Dallas-based Brinker International, Inc.
The breach is believed to have been carried out by malware inserted into payment systems that gathered payment information including credit and debit card numbers as well as cardholder names. The company has not specified which of its 1,600 locations were affected by the data breach or how many customers are impacted.
Officials of the restaurant chain have contacted both law enforcement and third-party forensic experts as part of the investigation. Chili's reports it's trying to provide fraud resolution and credit monitoring services for affected customers and it will share more information as it becomes available. The company will notify customers affected by the breach and plan to offer free identity theft protection services through ID Expert's MyIDCare. The company is advising customers to be vigilant for possible fraudulent charges on their credit or debit cards and for indications  of identity theft.
Brinker International also owns Italian eatery Maggiano's which is unaffected by the breach.