Race and Technology – Airbnb Steps Up Fight Against Racism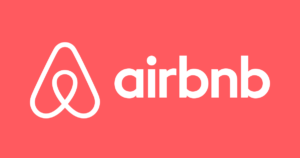 In case you haven't heard Airbnb is not racist. Not at all. But the website is fighting the racism of its users. Again and again racist users of Airbnb have refused accommodations to people of color.
Airbnb is a website that allows people to rent out the extra room in their home to people needing a place to stay. This can be for business or leisure. 
As a result of class actions lawsuits the $25 billion dollar company has taken measures to at least discourage some of the discriminatory activity. As part of its effort to shut down racism, Airbnb will rely less on user photos  and offer an "Open Door" policy. Airbnb promises to find guests another place if they feel like they've been discriminated against. The company is also instituting a "permanent, full-time product team to fight bias and promote diversity".
Another step by the company includes the addition of new flagging tools that allow users to quickly report discrimination or hate speech.  Airbnb is also providing training to help hosts tackle the toughest of all discriminatory behavior, unconscious bias. After completing this training Airbnb will highlight that hosts accommodations on the platform. 
Airbnb has confirmed, through research, the complaints of its customers. The company issued a 34 page report detailing discrimination by hosts. The report also confirmed claims that Airbnb ignored complaints by minorities of discrimination. The report found that Airbnb users "did not receive the timely, compassionate response they expected and deserved."
One black man that experienced this treatment is Gregory Selden. Seldon filed a complaint against the startup in May.  According to Seldon an Airbnb host denied him accommodations after he booked using his personal profile which included his picture.  However the reservation was accepted when he applied using two fake profiles of white men. Selden went to Airbnb with the issue, but he claims the company ignored him.
Airbnb service falls under federal civil rights law. That means that users homes are legally pubic accommodations. According to attorney Ike Emerjuru "AirBnB serves essentially the same function as a hotel. We are confident that there are numerous persons out there who will potentially join the class."
Other stories of similar discriminatory treatment have appeared on Twitter with the hashtag #AirbnbWhileBlack. A Harvard University study last year revealed that Airbnb hosts are less likely to rent to people with "black" sounding names.
The report also revealed that like many tech companies AirBnB suffers from a severe lack of diversity.
Breaking It Down
Racism is a fundamental and inherit by product of fear. It is quite natural that a person can experience fear of the unknown and tolerating fear in one's home is unacceptable. I have nothing against people who, through fear or ignorance, are unwilling to allow some people into their homes. Its called self preservation.
Holiday Inn, Hyatt and Hilton are in the business of selling a space to sleep. According to the law these are public accommodations and thus must be made available to all. For those people who are offering rooms and accommodations through Airbnb you are the equal of a Hilton or Hyatt. You are selling a place to sleep. You have one room they have millions but the business is the same.
If you don't want black people or people of color in your home that is fine. Just don't use Airbnb. Its actually an easy fix. As black people we are no more willing to be there in your home if we are not wanted. We are happy to take our money elsewhere.
You are welcome to find other channels to offer this space to "Whites Only" if that is what you desire. Its your home. Do that if you please. But you are making a grave error if you think you can use Airbnb to make a buck off that extra room while hanging out the "White Only" shingle.
Those folks at Airbnb made the mistake of ignoring the obvious discrimination by and to its users and they definitely need to make amends. I see Airbnb as being caught in the middle and confused as to the proper response so they froze. The bottom line they are in this mess because of poor leadership. So if you are fearful of what a person of color may do while sleeping in your home then make life easier for everyone and just get off Airbnb. Trust me, everyone will thank you.