Celebrity Cyber Report – Beyonce, Jay-Z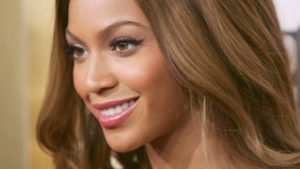 Black artists and athletes are all seeing the value of technology. Beyonce, the 'Queen Bee' herself has jumped into the technology investment game. But Beyonce is showing her smarts when it comes to the tech game. Miss Bee and her management company, Parkwood Entertainment, dropped $150,000 on Sidestep, the company that created an app that lets music fans purchase those concert t-shirts and other merchandise and pick it up without waiting in line.
Beyonce and her business people understand that concert souvenirs bring in a nice chunk of change. Anyway you look at it for a superstar like Beyonce  this is a smart move. The Sidestep app started selling t-shirts and posters for Beyoncé's current world tour. Apparently the purchasing app must've performed pretty well since Beyonce invested in the company a mere two weeks. Beyonce is also invested in her husbands Jay-Z's  music streaming service  Tidal.
You can download the app for Apple devices here. Click here for Android.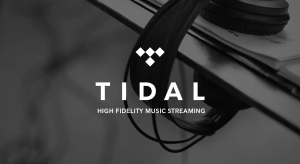 Speaking of Jay-Z and Tidal things are not so smooth over there. According to an Esquire.com report the music service has been nothing but disappointing. Tidal was supposed to be the standard in high fidelity music streaming with a nice share of the money going to the artists. At least that was the original idea. And plenty of artists and music fans jumped on board. But according to reports Tidal has become known for slow download times and little if any increase in the sound quality for too much money. Complaints have surfaced that Tidal has been luring in listeners by promising a complimentary trial subscription then making it difficult if not impossible to cancel the  subscription before it automatically starts charging.  Tidal has also been stringing users along with some shady tactics like Kanye's  Life of Pablo album release. The rapper updated The Life of Pablo with new songs right as the 30-day free trial ended.
But the news gets worse. Tidal has made some decent moves with people like having his wife Beyonce and buddy Kanye onboard but there is still the problem of money. Tidal is losing it big time!
 According to the Wall Street Journal Tidal lost $28 million last year as reported by the streaming service's Aspiro AB holding company. That's down another $17.4 million more over 2014. The WSJ reports that Tidal is struggling to pay its bills owing roughly $438,000 to about 100 record labels and is lacking enough on hand capital to make it through 2016. The bottom line is, Tidal bleeding to death…slowly.