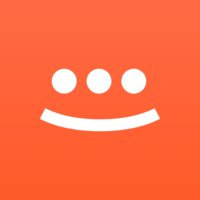 Wouldn't it be nice to select a restaurant walk in, sit down, eat and walk out. Your reservation has been made, your meal selected and your bill paid before you even walk in the door? Yes, that would be nice and save a lot of time and headache for all concerned. That is why Allset is the App of the Week.
Allset is an app that eliminates a lot of the time consumption and inconvenience of eating out. Especially if you eating on a schedule, like say lunch in a downtown area.  The app allows you to select your restaurant and even your favorite table. Your meal is ordered directly through the app and ready when you walk through the door. When you're done eating just walk away. Using the app means you have already paid your bill.
Allset is a blessing to the busy, the busy office worker and the busy restaurant owner who wants to feed you and get you out of that seat so someone else can get fed…and get out! This speed  means you get back to the office on time and the restaurant gets to feed more mouths resulting is greater profits. Allset is available for  just about any restaurant.