Online Holiday Shopping 2015 – Is That Website Trustworthy?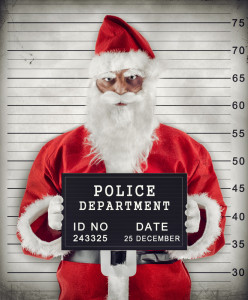 African-Americans all over the county are about to dive into the holiday  season to exercise close to a trillion dollars in buying power.  And you can bet a lot of that money will be spent online this season. So the question black people should be asking is; Is that website trustworthy?
Internet holiday shopping scams cost Americans more than $50 million in 2014. Much of the holiday scams involved phony sales from dubious websites. These websites offer hard to believe prices. The old rule still apples; if it sounds too good to be true then it probably is.
So how can you tell if a website is real or not? First lets start with one of the oldest tricks in the book, fake or replica websites. Cyber criminals are very, very good at creating websites that look exactly like legitimate online stores. You may find one by accident or it may arrive in you email inbox. Cyber criminals will send out emails that lure unsuspecting consumers to their fake website that look exactly like Walmart.com or Amazon.com  or any of the popular online stores. The email may say that you have been selected for a special sale for a limited number of customers. You will find prices you won't believe and you may even click on the link. Here is where you get taken. That link will take you to a website that looks exactly like Walmart.com but it won't be. Look closely; the URL or website may read Wall-mart.com or Wallmart.com or Amozon.com or something very similar to the real site but designed to trick you. Be aware! Examine the URL or web address of the website carefully for anything that does not look right. Hover you cursor over the ink and look at the web address that pops up. This is a classic scam that robs thousands of people every holiday season.
If you enter your credit card information into one if these fake websites you can bet your card will be maxed out in a matter of hours.
Smart shoppers will explore the Internet for the best bargains. And these consumers will find good deals but may question the website's trustworthiness. Fortunately there are websites that specialize in measuring website trustworthiness. Start by learning how to identify a trustworthy website here.

One of the top website trust services is ScamAdviser.com. The site is easy to use and interpret and can save you money and headaches. Simply enter the web address into box and click on 'Check It Now'. The site will return a grade on a sliding bar that will tell you exactly how trustworthy the site is. You can see what other people have been checking by clicking on the 'Recent Checks' menu tab. Click on the 'Risk Sites" tab and see instantly the websites that have been labeled risky or untrustworthy. If you have a question or interest you can find answers under the 'Forums' tab .
Be aware that the FBI has already warned consumers that cyber scammers will be out in force this holiday season. And again the FBI warns about deals that seem too good to be true.
The FBI warns consumer of some very common tricks. These include, as was mentioned earlier, sending phishing emails advertising hard-to-get items. If you get caught in this scam it could end up costing you more than money. You could see your holiday season go down the toilet by having all your personal and credit card information stolen. And beware of  social media traps. These traps work by offerings free $500 gift cards seemingly posted by a friend. The truth behind this trap is that your friend's account has probably been hacked and the hacker is looking for more victims.
 Now you know.