How Not to Get Hacked in Six Easy Steps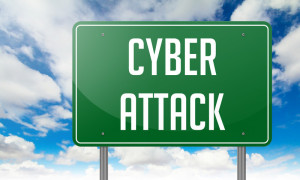 Getting hacked is so easy that it is almost comical. Black people need to be aware that most hackers take advantage of human kindness, weakness, curiosity and even stupidity to get inside computer networks. Hacking is simple when the victim is willing to give the hacker a helping hand. Understand how easy it is not to get hacked and you'll feel a lot better and safer online.
Step 1) Don't take the bait! Phishing is the first simple step to getting hacked. A Verizon Data Breach Investigation Report revealed 23 percent of phishing recipients open malicious messages and 11 percent open attachments. The report showed that it only takes 82 seconds from when a phishing campaign is launched to when people start biting on the phony lures.  One of the the cardinal rules of email security is to not click on any link or download attachment that you are not absolutely certain of what it is and where it came from. If you receive an unexpected email with a link or attachment then call the person who sent it to you if you know who it is. Ask them what they sent you. Avoid any cute pictures, prayers, or jokes. That is how malware gets in your computer along with getting your email on spam lists. If you don't know who sent it then delete instantly.
Step 2) Don't fall for the phoney phone call! Much the same as phishing, the simplest way for attackers to gain access to users machines is to just ask for it. The age-old method of social engineering is still reliable.  This is when a hacker talks their victims out of information sometimes without the person even knowing it. On the phone they pretend to be an executive or someone in authority. Sometimes they smooth talk their victim into giving up information using compliments and encouragement. Or they may bully their victim and frighten them into doing or saying something they shouldn't.
One of the most popular and effective scams is the IT support scam. A caller contacts the victim posing as IT help and asks for the user's login and password. Sometime they will tell you things like your computer has a virus and it is spreading to your friends and family. Sometimes they may pretend to be a fellow employee or business partner and ask the employee to open a specific document that is actually something like a remote access Trojan or other malware.
Something to think about is that anti-virus software makers do not make outgoing calls to alert an individual that their computer is spreading viruses. Never, ever, share your user name and password with someone on the phone you do not know. Finally, if they claim to be working in the same company with you make damn sure they are who they say they are. Do not open any attachment or click on any link unless you know for sure that it is your company's IT department you are dealing with. Most companies suffer hacking attacks as a result of employee actions. And most companies will not hesitate to fire you if you violate computer security rules.
Step 3) Stay up to date! Users are often hacked because their systems are not up-to-date and patched for common attacks. Hackers know what software is vulnerable. They look for computers that are using old outdated software to attack. The simplest way to protect yourself is to make sure your software is up to date. Learn to set your computer to perform automatic updates of all software. And stay up to date on the latest scams. According to Verizon hackers are still finding vulnerabilities in computers that are as much as eight years old.
Step 4) Get a strong a password!  Is your password just stupid? An easy to guess user name and password is simply begging to be hacked. Your user name and password is the key to your computer and all the information contained therein. In addition easy to guess user names and passwords also allow access to your bank and other sensitive online activity.  A good strong password is vital. You may even want to switch to two factor authentication if you conduct sensitive business online.
Step 5) Use caution on free WiFi! Researchers with Cylance recently provided solid evidence why you should consider taking an extra security step when utilizing public WiFi connections.The company strongly suggests using VPN on public WiFi networks.  Cylance discovered 277 hotels, convention centers and data centers in 29 countries used routers  with known vulnerabilities to offer WiFi to guests. Public and free hotspots are wide open for starting man-in-the-middle attacks and other means of establishing footholds in unsuspecting users' machines. Hackers love to hang out in Starbucks, Panera Bread, public libraries and other places that offers free Internet access. They are waiting and watching you log into your bank account.
Step 6) Don't put your business in the street!  You talk to much! Social media such as Facebook is another favorite hacker hunting ground.  Hackers do their homework.  The information you share on social media sites is exactly what makes a hacker's jobs easy.   Sharing the name of your pet, your birthday, place of work and special relationship makes it easier for an attacker to guess passwords or the answer to password reset challenge questions.  For example the question "What city were you born in?" is an easy one to answer just by looking at your Facebook page.
This information can be used against you in order to create an extremely effective spear phishing message. Learn to stop sharing so much information on social media. The more you give away the more that can be taken away.
Now you know