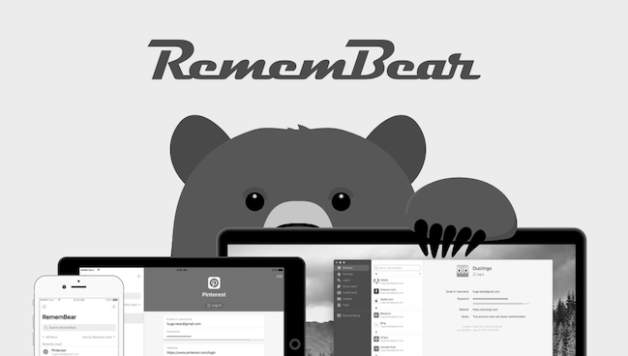 App of the Week – RememBear
You need a password manager don't you? One of the biggest hassles of the tech age is having to remember passwords. And if you're smart you don't have the same password across multiple websites. That's why RememBear is the App of the Week.
Some of us have computers that store our passwords for us. Thats cool and its safe to do it that way. But we chose this app because because it it actually syncs across all your devices. And that just one of the features. It also features;
Save logins, credit cards, and secure notes
Autofill passwords and credit cards
End-to-end 256AES encryption
Independently audited
Support for face and fingerprint ID
Achievements to teach best practices
Password generator
Store one-time (2FA) codes
This app helps you to keep those passwords straight and can help if you happen to find at a computer not your own. Just got to the RememBear website and log into your account.
If you read the list you will see that the app is independently audited for security. That means that hacking it is far more difficult than other password managers. But I would never say anything is impossible.
RememBear also store sensitive notes inside the app. The app also claims it can speed up you log ins by using a single click. And it can speed up your check out at online stores by saving your credit card information. Now from a security standpoint it keeps your credit card data from being stored with the retailer.
There are alot of password managers on the market. Your choice will depend on your needs but RememBear is great choice. It was named the App of the Day by the Apple App Store. But if you prefer to shop around for password managers then check out these sales going on right now.
RememBear Premium sells for $3.00 a month. But there is a free version available. It is availabe for MAC, iOS, Windows and Android. You can also get it as browser extension from Google Chrome, Firefox and Safari.