Celebrity Cyber Report -JayZ, Meadows Music and Arts Festival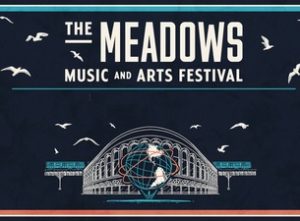 Tidal music streaming has had its ups and downs. But owner JayZ is not the give up kind of brotha. Tidal announced that they will live stream the second Meadows Music and Arts Festival taking place in Queens, New York. Last year the music streaming site only streamed select performances. This year JayZ is stepping up the game taking the festival from two to three days.
 JayZ himself will headline the festival along with the Red Hot Chili Peppers, and the Gorillaz other acts include Nas, LL Cool J, M.I.A., Weezer, Run The Jewels and Future. The festival claims to have dozens of other bands lined up to perform. The only way to live stream the event is through Tidal. Tidal's live-streaming will offer performances from all four stages of the concert. It is unclear if the all performances will be streamed or just the featured acts from each stage. 
Tidal has gained a reputation as a strong player in live streaming music performances. Tidal has live streamed dozens of concerts including Chance the Rapper's "Magnificent Coloring Day" concert, the last two "Made In America" festivals, as well as Prince's last live streamed performance the 2015 "Rally 4 Peace"concert.
Meadows Music and Art Festival 2017 will happen at Citi Field, Queens New York, September 15 through 17. Tickets go on sale May 10 at the festival's official website.
Three day general admission  will range between $275-$305, before fees.