Is Facebook Playing with Your Emotions?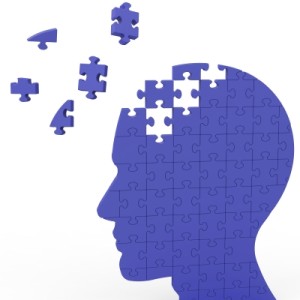 Is Facebook playing mind games? Toying with your emotions? The answer is yes and its been going on for some time.
A recently leaked confidential document prepared by Facebook revealed the social media giant offered advertisers the opportunity to target advertising at 6.4 million teens some only 14 years old. The document exposed that Facebook was using keywords such as "worthless," "insecure," "stressed," "defeated," "anxious," and like a "failure," to focus ads.
Facebook prepared the 23-page report for a potential advertiser to show that Facebook has the ability to micro-target ads. Specifically to target ads at vulnerable teens at "moments when young people need a confidence boost."
According to The Australian's report, Facebook monitored teen social media activity in real time including posts, photos and other Internet activity to track these emotional lows. Although Facebook has confirmed it did indeed create the report it has declined to respond to questions.
According to Facebook the research may not have been approved by company leadership.Facebook issued a public statement claiming the article was misleading. "Facebook does not offer tools to target people based on their emotional state."
Facebook has become notorious for privacy invasion but claimed that the research "was never used to target ads." Facebook went on to write that the analysis on young users violated Facebook's research review protocols and they would  be "reviewing the details to correct the oversight."
But here is the problem with Facebook's claim. They've manipulated user's emotions before. In 2012 Facebook ran an experiment on 689,003 users in an attempt to discover if they could manipulate user's emotions by carefully placing posts in their news feeds. Some users were fed stories with positive words filtered out. Another group were fed stories with negative words filtered out. Even though the overall effect on the group as a whole was small it still shows Facebook's attempts to affect emotions. The question must be asked; what would have happened if the outcome of the experiment was different?
Facebook's experiments revealed that relatively minor manipulations of its pages can have tremendous and reverberating social effects. One 2012 study showed in 2010 Facebook reminded user to vote. The result was that 340,000 more people voted than otherwise would have. ("How Facebook Drove Voters to the Polls").
Breaking It Down
Yes, Facebook is playing mind games and they are extremely dangerous at that. Zuckerberg is starting to become a Dr. Frankenstein. This experiment, even though they claim not to have sanctioned it, reveals that the monster is out of control. What kind of internal culture would even allow this type of thinking? What has Zuckerberg preached to his employees that they would believe it was ok to even try emotional manipulation of vulnerable teens? Are we looking at a company that is moving toward outright mind control? Lets take this a step further. There are laws governing human experimentation. I would wager they have probably violated at least the spirit of these laws. You simply cannot manipulate information in order to control human actions. But Facebook seems to be trying. And something needs to be done. There's a new word in our vocabulary for this activity, "Fake news!"