Breach Brief – U.S. Navy, Madison Square Garden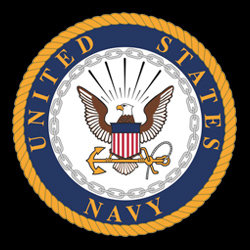 The United States Navy announced on Wednesday that hackers have gained access to sensitive personal information of more that 130,000 current and former sailors. The information lost includes names and social security numbers.
According to Navy officials the information was contained on the laptop computer belonging to Hewlett Packard Enterprise Services a Navy contractor. The firm first notified the Navy on October 27.
Chief of Naval Personnel Vice Admiral Robert Burke issued a statement saying; "The Navy takes this incident extremely seriously. This is a matter of trust for our sailors." He then went on to add that the investigation is still in its "early stages."
The Navy is reacting by following all required procedures to notify and protect sailors affected by the breach.  Officials stated that additional information on the breach would be provided to affected sailors as it becomes available. Sailors will also receive credit monitoring service options in the future. The Navy insisted;  "There is no evidence to suggest misuse of the information that was compromised."
This is the second major loss of Navy data involving Hewlett-Packard. According to the Navy Times HP reported to the Navy in 2013 that Iranian hackers compromised the unclassified Navy and Marine Corps Intranet.  Navy Times reported the personal data came from the Career Waypoints database, known as C-WAY, which sailors use to submit re-enlistment and Navy Occupational Specialty requests.

The iconic Madison Square Garden Company reported malware in its payments systems has been capturing payment-card data for more than a year.
On Tuesday MSG warned customers the breach had exposed customer data found on magnetic strips of credit cards. Data collected included card numbers, cardholder names, expiration dates, and internal verification codes.
Madison Square Garden properties affected include the Theater at Madison Square Garden, Radio City Music Hall, Beacon Theater, and Chicago Theater. MSG has not announced how many cards are compromised but millions of people visit the properties annually.