Online Holiday Shopping 2016 – Security Basics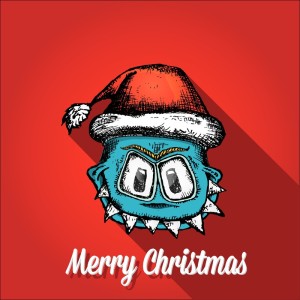 Twice a year scammers crawl from underneath rocks and other nasty places to celebrate special holidays. First, tax season, then the holiday season. African-Americans using the Internet for holiday shopping need to be on guard against cyber crime.  Being aware of the scams and hazards can make a big difference in your holiday celebrations. 
The African-American Cyber Report is offering black people another season of valuable safety information to protect your holiday season so lets get started.
Card Skimming
Card skimming is actually pretty simple. Your credit or debit card information is copied when you swipe your card at a retailer or ATM. Cyber thieves install almost invisible devices or special software on retail card readers. This allows them to duplicate your card and steal your PIN. Its as simple as that. So how do you protect yourself?
First of all if something does not look or feel right stay way. For example is the face of the card reader loose or does it look kind of sloppy? Exposed glue or loose fitting parts? Do the buttons require more effort than normal to press? Does your card have to be swiped several times to work properly. Here's a trick; pull or tug at the face of the reader. It may come off in your hand. Do the same at ATM's. Check those buttons. Try to move them or lift the key pad. Check the card insert. Pull on that. Check to see if there is something in the slot or protruding from it. You have got to be alert! If you find any of these things notify the retailer and your bank if you have used it.
If possible use your credit card and not your debit card. It is extremely hard to get your money back from a bank debit card. But a credit card transaction can be cancelled and you will normally not be charged. Skimmers can be found anywhere even at Walmart.
RFID Card Protection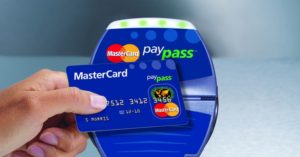 This is less likely but does happen. Your credit and debit card are sometimes equipped with a feature allowing you to charge things with a quick tap of the card on the pay terminal. You may have one of the cards with brands like PayPass, ExpressPay, or PayWave.
These cards have RFID (radio frequency identification) chips. With the right equipment criminals can scan your card and steal your card's data. Protect your card by using a RFID blocking sleeve, or an RFID wallet available online at retailers like Amazon.
But as we said before this is not likely. An RFID reader has poor range so the scammer would have to be standing awfully close to read your card. Keep that in mind when you are fighting that crowd on Black Friday. 
EMV or Chip Cards Safety
You should by now have the credit card with the EMV chip embedded in it. If not contact your bank or card provider and ask for it. That chip is used to encrypt the transaction data when you charge something. 
The objective of card chip was to reduce card fraud. This technology is not perfect. Some retailers have failed to switch to EMV even though the deadline passed in 2015.  Why? Retailers and customers complain that the process is too slow. Chip cards have reduced point-of-sale fraud. But the crooks have worked around it. The latest hazard is fraudulent "card-not-present" transactions online. Criminals can obtain the credit card number, security code, expiration date from criminal websites that sell this information. Personal information like your dog's name or your mother's birthday can be found on Facebook. They use this information to hijack your online accounts. That's what happens when you put too much of your business online.
Tech Support Scams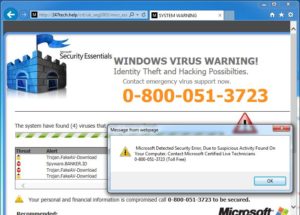 New tablets, laptops, smartphones and big screen televisions are big sellers on Black Friday. Tech support scams are common all year round but the efforts by scammers increases during the holidays. 
These scammers are intent on getting you to pay for support or software you don't need or simply doesn't exist. This includes extended warranties. They email you with a sales pitch or issue warnings from what appears to be a Microsoft representative. Be aware! Anti-virus companies do not call you to let you know you have a computer virus. Don't ever agree to let anyone access your computer from a remote location. Don't download any software online that you are not sure of. If you don't have the expertise to know then consult a professional.
Computers often come with a ton of useless software or games. This is known as bloatware or crapware. Be careful! These programs can cost you money. They often entice children and adults to buy things without them even realizing it.
Phony Bank Calls
During the holiday season you are using your bank and debit cards more often. Beware if someone claiming to be your bank or credit card company calls you. Remember when it comes to your money you should be asking the questions.
Scammers will call victims claiming to be investigating card fraud or suspicious activity. They will ask questions that reveal your personal information like your credit card number or PIN. Don't answer these questions. Hang up and call your bank from a number you know. Or stop by in person. These scammers are professionals at alarming you and getting you to reveal information used to rip you off.  When it comes to your money only deal with people you know and trust. Never, ever reveal any personal information to a voice over the phone.
Email and Phishing Scams
Be careful where you click! Be extremely cautious about clicking on or downloading coupons in your email. It may be ransomware. This is a malicious software program that locks up your computer until you pay to get it released. It happens a lot and is one of the hottest computer scams going on right now.
Clicking on the wrong email may release malware on to your computer that steals information, monitors your activity and changes your settings. It may even secretly take control of your computer and email itself to all your contacts. Understand that scammers can duplicate an email from Macy's, Walmart and any other major retailer. Check the return email address to make sure you know who its from. Check the retailers website for information regarding sales, coupons and possible scams. 
Be careful about holiday contests. When you fill out a contest form you maybe giving out personal information. Same for holiday coupons that ask for your name, email address and other personal information.
This holiday season; Be Alert! Be Aware!