How to Check Your Child's Credit Report
Originally published on CreditCards.com
Written by Dinah Wisenberg Brin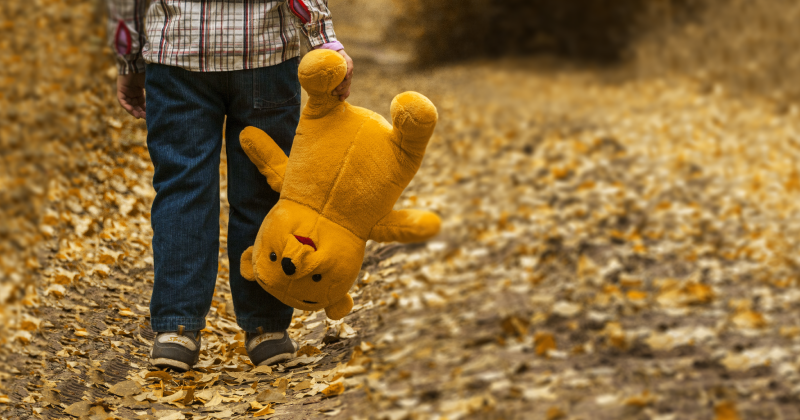 Parents place the utmost attention on their children's safety, education, health and happiness, but even the most conscientious parent may overlook another matter that can affect their child's future: the child's credit report.
With some exceptions, most children under age 18 should not have a credit report at all. Minors, however, are not immune to identity theft and credit fraud. So you need to see if your youngster has a credit report – and you need to know what is on it.
"Ideally, and in the vast majority of instances, your child would not have a credit report," says Rod Griffin, director of public education for credit reporting agency Experian. "It's a good idea for a parent to check."
Checking is especially important if you suspect your young child is the victim of identity theft. Teens also should check for credit reports in their names if they suspect someone may be using their identity and Social Security number to open fraudulent accounts.
Unless identity theft and credit fraud are caught and corrected, they can hinder a child's ability to get loans, jobs or housing once they reach adulthood.
Protect your child's financial future
In some cases, a child might legitimately have a credit report. For example, a teen might have one if a parent authorized him as a user on a credit card.
In most other cases, however, the existence of a credit report tied to a child is a sign of nefarious activity. Identity thieves can use a child's Social Security number to open credit card accounts, apply for loans or government benefits or rent an apartment, the Federal Trade Commission notes.
"It's a good idea to check whether your child has a credit report close to the child's 16th birthday. If there is one – and it has errors due to fraud or misuse – you will have time to correct it before the child applies for a job, a loan for tuition or a car, or needs to rent an apartment," the FTC says on its website.
Talk to your children about keeping their information safe: The Identity Theft Resource Center says you should tell your children they should try to avoid using their Social Security number, especially on the internet or when applying for financial aid or summer jobs. Parents and college-age kids should keep all sensitive information locked in a secure place, use a locked mailbox to send and receive mail, and take precautions when filling our forms for school and sports activities.
Do not delay if you see signs that credit thieves already have established a report in your child's name.
The Identity Theft Resource Center cites several warning flags, including:
Calls from collection agencies, bills or credit cards sent to your home in your child's name.

A child receiving preapproved credit card applications, or government notices related to taxes, benefits or even traffic violations.

A child having a bank account application denied because of poor credit history.

The mere existence of a credit report in the child's name.
How to find a child's credit status.
The three national credit-reporting companies – TransUnion, Equifax and Experian – do not knowingly keep data on children younger than 13, according to AnnualCreditReport.com.
That website – which is the official website where you can get free access to your credit reports – outlines steps to take if you suspect fraud involving your child's identity. Such steps include alerting all three credit reporting agencies, filing a police report and filing a complaint with the Consumer Financial Protection Bureau. You also can file a complaint with the FTC. You can also call the Identity Theft Resource Center at 800-400-5530.
IDEALLY, AND IN THE VAST MAJORITY OF INSTANCES, YOUR CHILD WOULD NOT HAVE A CREDIT REPORT. HOWEVER, IF YOU SUSPECT FRAUD, YOU NEED TO TAKE SOME SPECIFIC STEPS.
For example, each of the bureaus provides specific directions for requesting a minor child's credit report. Making a request is the first step in clearing the record if an inaccurate or fraudulent file exists.
For more information, review our step-by-step instructions for requesting a child's credit report from each bureau. Otherwise, below is a summary of the rules for the three credit bureau:
TransUnion offers an online form to help determine whether your child may be an identity theft victim. If the company finds a credit file on your child, it will seek more information from you.
Equifax instructs parents to contact its Minor Child Department in writing, and to provide copies of the child's birth certificate and Social Security card, proof that you are the child's parent or legal guardian, and a copy of your driver's license or other government identification. Equifax says it will notify you and remove the child's file if it exists.
Experian requires parents to mail in or digitally submit documentation if they want to know whether the company has a credit file on their child age 13 or younger. Experian provides a form for doing so. If a child does have a credit history, Griffin says, Experian will add a security alert to the file, include a note to say the child is a potential fraud victim, and freeze the file at no cost. When the child is older, he or she can lift the freeze and have access to his or her report, Griffin says. Check the credit freeze laws in your state by clicking here.
Family members and credit fraud
In some cases, family members themselves are the ones obtaining credit fraudulently in a child's name. Foster children are particularly vulnerable to identity theft. "They're a target, unfortunately, in many cases," Griffin says.
Griffin has worked with teachers who try to help students to address fraud issues. In such cases, the minors may need to file police reports and affidavits against family members. "It's a really heart-wrenching, difficult circumstance," he says.
Federal law requires child welfare agencies to obtain annual credit reports for foster care youths ages 16 and older, and to help them clear up their records in cases of identity theft, according to the FTC.
Data breaches at health insurers and other companies also may expose children to identity theft. Do not ignore any notices you receive indicating that you or your family may have had personal information exposed in a data breach. Instead, respond appropriately, Griffin says. "You need to be actively engaged in protecting your information and your children's," he says.