Online Holiday Shopping Tips – Beware of Holiday Digital Crime!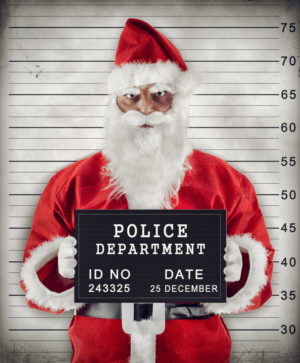 Welcome to the holiday shopping season. As you know this time of the year is when online shopping skyrockets. As matter of fact, this holiday season is on track to break all previous records for sales. That includes walk in stores.  In the 24 hours known as Black Friday online sales hit $5 billion! According Adobe Digital Insights this is an almost 17 percent increase over 2016.
But even as those numbers make retailers happy there is also a dark side to online holiday shopping. Scams, frauds and digital theft of all kinds. Beware. As I have said many times before Black people don't play when it comes to their money!
There are two seasons when online criminals clean up, Christmas and tax season. You're in the middle of one right now. Its your money now pay attention!
Tip #1 – No retail miracles!
Lets be real about one thing when shopping online; there are no retail miracles! If something appears too good to be true it probably is. Anyone can build a website and offer anything they want for sale at whatever price they want. It does not mean you're gonna get that incredible deal on that Apple watch. As soon you enter your credit card number you lose. The crooks just picked up a few hundred dollars and you get to deal with your credit card company. And if these are nasty crooks they will sell or use your credit card to do some holiday shopping of their own. You may find your credit card maxed out in hours. Alway shop at legitimate websites. Be extremely suspicious of deals that are simply awesome or unheard of. During the holiday season literally tens of thousands of phony websites will pop up online. How can you tell if a website is legit? Check out these tips from a CNBC's American Greed Report: Online shopping scams: Eight signs you're on a fake site.
Tip #2 – Use a credit card not a debit card.
Whenever you shop online use a credit card. With a credit card there is a buffer between you and the crooks. For example, as mentioned above, lets say you find an Apple watch for $150 dollars and use your credit card to buy it. Then you discover that you have been scammed. Well  if you used a credit card the credit card company will most likely reimburse you or remove the charge from your bill. You're saved. But with a debit card the money comes directly from your account. No safety zone here. If you get scammed or have your account raided then thats on you and your bank is not likely to give you that money back without fight. Be safe! Use a credit card to shop online. If you don't have a credit card use a reloadable debit card and only put the money you need on it for shopping. For more information check out this article from The Balance: Tips for Using a Debit Card Online.  Remember the hottest crime online is known as Card Not Present Fraud. That means that a criminals has gotten a hold of your credit or debit card data and is using it to shop online.
Tip #3 – Use secure networks.
Be careful where you shop online. Not the website, the network! Many people take advantage of free WiFi in places like Starbuck's, Panera Bread, the local library of cafe. But be aware that these are hot hunting grounds for hackers. Free WiFi means that anyone can access the network from anywhere within signal range. Hackers are experts at using these free networks to hack computers, tablets and smartphones. Once they have access to the network they can see exactly what your are doing, especially if you are not using a VPN or other security measure. Are you shopping? Checking your bank account or email? The hackers are watching and recording everything you do. They can easily snatch up you data and use it to rip you off. They can steal your passwords, user names, account numbers, email contacts and even install malicious software on your computer while you sip latte and munch on a bagel. And you would never know! Some hackers are even setting up their own free WiFi just to catch you in the trap. These are known as "evil twin" hotspots. They have names that are similar to legitimate hotspots but they belong to a hacker and he waiting for you to log on! Beware of the risks of free WiFi…period!
Now You Know.