ALERT! Equifax Hit by Major Data Breach ALERT!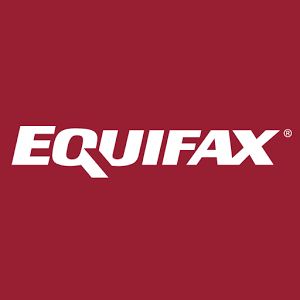 Equifax, one of the major credit reporting agencies, is the victim of a major data breach affecting over 140 million Americans.  The data lost includes names, Social Security numbers, addresses, birthdays and driver's license numbers. In addition, credit card numbers of over 200,000 American consumers, and certain dispute documents with personally identifying information for another 182,000 U.S. consumers were also accessed. Equifax reports it has found no evidence of unauthorized activity on its consumer or commercial credit reporting databases.
The breach is considered so serious that Equifax is not only offering credit monitoring for those affected but potentially every American.
Equifax Chairman and CEO Richard Smith said in a statement that the breach was first discovered in July and had been ongoing since May.  According to Smith hackers "exploited a U.S. website application vulnerability to gain access."
EquifaxSecurity2017.com website has been provided for information about the breach. A statement on the site said, "Regardless of whether your information may have been impacted, we will provide you the option to enroll in TrustedID Premier."
Equifax has also set up a dedicated call center for consumers with additional questions at 866-447-7559. The call center is open seven days a week from 7:00 a.m.-1:00 a.m. EST.
TrustedID Premier is a service offering from Equifax which includes monitoring of not only it's own records but that of Experian and Transunion as well. Equifax, Experian and TransUnion make up the big three credit reporting agencies. The service monitors for identity theft and performs Internet scanning for Social Security numbers. The service is free for one year. Using TrustedID Premier consumers also have the ability to lock and unlock Equifax credit reports and obtain identity theft insurance.  Recently Experian began offering a service that scans the dark web for personal information .
Equifax has stated that in addition to notifying law enforcement, it has teamed with a  "leading, independent cybersecurity firm" to investigate the breach but that company has not been named.  The company said their investigation is "substantially complete," but will continue for a few more weeks.
In a closely related story it has been reported that Equifax executives sold shares in the company worth $2 million.
According to CNBC three executives of Equifax sold the shares days after the data breach was discovered.  The information was revealed in Securities and Exchange Commission filling.
The executives were named as Chief Financial Officer John Gamble Jr., Workforce Solutions president Rodolfo Ploder and U.S. information solutions president Joseph Loughran. The sale of the shares was done on the 1st and 2nd of August. The data breach was discovered by the company on July 29th.
According to Equifax the three executives, "had no knowledge that an intrusion had occurred at the time they sold their shares."
The SEC declined to comment on the share sales.