Celebrity Cyber Report – Prince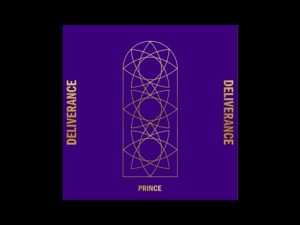 Prince was one of the greatest and most prolific artist of our time. According to some sources the Great Purple One has enough unpublished music to release albums for the next one hundred years.
Prince reportedly has a vault that contains songs, albums and even movies that have never been seen by the public. According to Prince's sound engineer  David "David Z" Rivkin, "We used to do two songs a day, and he just put them away," he said. "Maybe he instructed his lawyers to never release them. I hope that's not the case. I'd like to see some of them come out, a lot of them were pretty great."
The existence of Prince's hidden treasure was confirmed by Mobeen Azhar an investigative reporter and filmmaker. Azhar produced a documentary last year entitled  "Hunting for Prince's Vault."
Azhar was able to confirm that Prince had produced some powerful music. So powerful that he did not think the public was ready for it.  Among the mysterious recordings is an album by the name of "The Dream Factory." According to Azhar Prince reportedly felt another song, "The Divine," had harmonies so intense that "people weren't ready to hear this song yet."
But Prince was not just recording his new music. Prince also recorded every concert he ever performed.
As we have written Prince has been reborn in online music streaming. A platform he was never really pleased with and even banned his music from being played there. But on the anniversary of his death a new Prince album is being released online.
Entitled "Deliverance" the six-song album offers music recorded between 2006 and 2008. The title track is currently available on iTunes and Apple Music. Fans can see a short video and hear what is described as Prince's "unheard spiritual voice."  According to PrinceRogersNelson.com  the album is only available in the U.S.