Celebrity Cyber Report – Barry Jenkins, Prince
Barry Jenkins
Barry Jenkins, director of the Academy Award winning film "Moonlight" has signed a deal with Amazon. Jenkins will write and direct a dramatic series based on the best selling book "The Underground Railroad" by Colson Whitehead. The streaming television series will follow the life of a young escaped slave named Cora.
Jenkins was a relative unknown until he directed "Moonlight." His work includes the film "Medicine for Melancholy." He directed one episode of the Netflix series "Dead White People", and one episode of Futurestates on PBS. 
If you follow the Oscars you will remember that "Moonlight" was at the center of an onstage debacle at the Oscars.  The award for Best Picture was mistakenly given to the film "La La Land". The mistake was quickly corrected and the statuette was handed over on stage. Moonlight also won for Best Adapted Screenplay, and Mahershala Ali won Best Supporting Actor.
Jenkins' Pastel Productions will executive produce the series in cooperation  with Brad Pitt's Plan B Entertainment. Pitt and Plan B also produced "Moonlight."
Jenkins praised the partnership with Amazon saying the streaming service's "reference for storytelling and freeness of form" as being "wholly in line with our vision."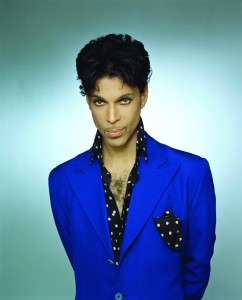 Prince
Prince is reborn online. His Royal Purpleness had a rocky relationship with the Internet and his music was rarely found online. But since his tragic death Prince's music has returned to online streaming.
Prince's music hasn't been on Spotify  or any music streaming service for years. Prince fans can still buy it on iTunes,  but its availability on Apple Music is very limited. 
Prince was always very protective of his work and felt the Internet cheated artists of their true value. He removed his music a from the major streaming services, with the exception of  JayZ's Tidal. But with his death things are changing. The Purple One is back.
Prince's albums and compilation albums from Warner Bros., 27 of them, have returned to to streaming sites. Albums now available include some his most popular including "For You", "Prince", "Dirty Mind", "Controversy", "1999″, "Purple Rain", and others.
Prince, the man is no longer with us. But Prince the artist lives on and continues to produce music. CEO of Warner Bros. Records, Cameron Strang  said in a statement that the company is "deeply aware of our responsibility to safeguard and nurture his incredible legacy." Warner Bros. is planning to release a re-mastered edition of Purple Rain. In addition the company is also working on two albums of Prince's unreleased music,  and two live concert films scheduled for relaese early this summer.  Prince has an agreement with Warner Bros. to license his pre-1996 music releases. 
Prince's music catalog, including unheard rare releases, landed on the streaming services after the Grammy's. You can hear his mighty Purple legacy on streaming music services, including Apple Music, Amazon Unlimited, Deezer, Google Play, Pandora and Spotify.