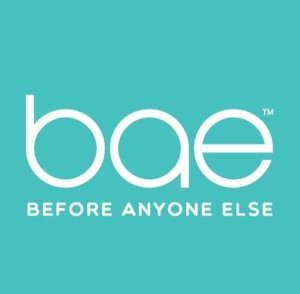 Online dating is how people meet in the digital age. More and more dating relationships and marriages start online than every before. But would it surprise you to learn that black singles have a tougher time on dating sites than whites? That is why  Before Anyone Else is the App of the Week.
Before Anyone Else is a mobile dating app created by Jordan Kunzika, Brian Gerrard and Justin Gerrard. The objective of the app is to improve the online dating a experience for black people. Jordan Kunzika, is CTO of BAE and a first generation Angolan-American. As a senior at Dartmouth College he was often the only black person in his computer science classes.
Kunzika is  Google Generation Scholar and has been an intern at Microsoft and Intel. Kunzika chose the entrepreneurial route after college and help found BAE.   "I was honored to get full-time offers from Microsoft and Google before even turning 21, but I knew that I could serve a higher calling to represent a paradigm shift in what a tech entrepreneur could look like," he says.
According to Pew Research over 30 million Americans have used an online dating service or mobile dating app.  A survey conducted by OkCupid  of 25 million OkCupid accounts revealed that when users rated their matches they penalized African-American men and women. 
The BAE selection process works like this, users swipe right for brothas or sistas that appeal to them and left for those that don't. BAE is different because of a proprietary algorithm built by Kunzika. "What users like the most about BAE," he explains, "is the quality of the matches and that it helps you find those you're most interested in."  If the user prefers to match with someone with an equal or higher educational achievement BAE will learn that over time as you swipe right for those potential matches.
The app proved to very popular and within a few weeks of their April 2015 launch, they reached 17,000 downloads and have grown over ten times since.