Online Holiday Shopping 2015 – Fake Charities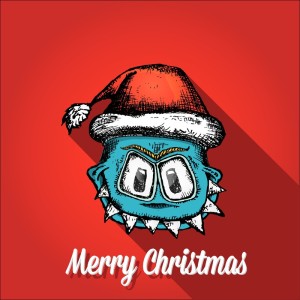 Now that the holiday season is in full swing you maybe feeling the Christmas spirit. And part of the holiday season is giving to charities. And the crooks know it!
Holiday charity giving can be as much as 75% of the yearly donations most legitimate charities receive. But be on the look out for phony online charities, those collecting door-to-door and on street corners. Tis the season for the rip-off.
One of the hottest and most profitable holiday scams involves soliciting for homeless veterans. Many of these scams originate on your telephone so be aware when someone calls.
To avoid this phone charity scam check with the local Veterans Administration office. Ask if they have a list of legitimate charities for veterans. Give directly to the causes you know and choose to support. The words that should alert you are "I'm collecting on behalf of…" Don't give money based on a heart breaking story someone on the phone tells you. Research and investigate charities and use Charity Navigator or other organizations that monitor the legitimacy of individual charities.
ScamBusters.org has a list of common veterans scams you should be aware of. The FBI also offers a list of tips to avoid charity fraud.  Another service you should know is the Wise Giving Alliance.
But holiday scammers come at you from every angle and the Internet is no exception. Cyber criminals are masters of the online holiday scams.
Twitter , Facebook and other social media websites provide tools for donating to nonprofits, and crowd funding sites like GoFundMe and Indiegogo Life provide a way to donate directly to individuals and families, as well as organizations. But keep in mind that crowd funding fraud is a real problem. The crowd funding industry is under regulated and scammers are exploiting every possible loophole.
Another holiday scam is the race based holiday scam. African-American, Latinos and other minorities are routinely targeted for holiday scams that claim to help people of color. These scams include phony coupons, job offers and package forwarding as an easy way to make money.  Some scammers play on religious beliefs and sympathies and still others prey on recent immigrants.
The elderly are also prime targets for holiday scam artists. Make sure the senior citizens in your family understand the dangers of telephone based holiday scams. Many elderly fall prey to heartbreaking stories or high pressure tactics. Another prime holiday scam preys on elderly people who may be lonely. Lonely hearts are especially vulnerable during the holidays and scam artists will use this against the elderly.  Make sure your parents or grandparents do not give their personal or financial information out to strangers.
Some of the top holiday email scams include the 'new chip card scam.' Scam artist will email victims with notices that look like they are from their credit card company and request the victim to click on the link to provide information to get the new chip card. Credit card companies and banks never send emails that ask you to click on a link and fill out personal information.
Another scam involves package delivery. This scam works because many people are expecting packages from online retailers or distant friends or family members. An email will arrive in your inbox regarding an important notice about your package. Don't click on links or attachments in that email.  You will probably download malware or ransomware. Go to the delivery service webpage instead. If the package is a surprise or you don't know who it is from ignore it. The worse that could happen is that it is returned to sender.
Social media is a hot bed for holiday scams. ' Secret Sister' is a gift exchange scam making the rounds on social media.  This scam works by promising victims as many as 36 gifts in return for sending out just one gift.  Be aware and don't fall for scams on social media.
Now you know.