App of the Week – See Something Send Something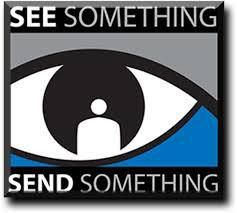 Sadly terrorism has become a part of life. People are more aware than ever before of extremism for various causes. This atmosphere has resulted in a hyper state of alert for law enforcement and the average citizen. That is why See Something Send Something is the App of the Week.
New York state officials unveiled the app in an effort to enlist citizens in the effort to keep them safe and fight terrorism.  The app is designed to encourage citizens to report suspicious activity to the police.
See Something Send Something is not new and is currently in use in Pennsylvania, Ohio, Louisiana, Colorado, and Virginia. New York however seems to be the most inviting target for terrorist. Most recently the terrorist group ISIS released video of a suicide bomber with New York's Times Square as a backdrop. The implication was clear.
Because of this threat and the past history of terrorists targeting New York the use of the app there will be its biggest test so far.
"It is important to remember that all New Yorkers have a role in keeping our state safe," said state Division of Homeland Security and Emergency Services Commissioner John Melville.
Police are however cautious about the app as it could be used to feed useless information based on prejudices.
New York Governor Cuomo said, "Of course, it's also important to note that such apps are easily abused — particularly in times of extreme tension, users have been known to send in "tips" that are based more upon their own prejudices than legitimate concerns. When you ask for anonymous tips, you very well could get false information or information the person believes is true, but turns out not to be correct," Cuomo admitted. "As such, significant vetting will be needed in order to ensure that the information being passed along holds water, and doesn't simply flood the system with racist comments."
See Something Send Something is free and available for Apple and Android.