Breach Brief – Hilton Worldwide, Trump Hotel Collection
September 29, 2015
Hilton Worldwide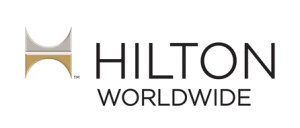 Hilton Worldwide, a global hospitality company is investigating a possible data breach at its properties. The data breach may have compromised payment card data of its customers.
The data breach was reported by Cybersecurity blogger Brian Krebs on Friday. According to KrebsOnSecurity.com credit card provider VISA alerted financial institutions of a breach between April 21, 2015 and July 27, 2015, and included compromised card numbers. Hilton Hotels have not confirmed any data breach.
The data breach is not isolated to Hilton hotels alone. Besides the flagship Hilton Hotels, the subsidiaries include Embassy Suites, Doubletree, Hampton Inn and Suites, and the upscale Waldorf Astoria Hotels & Resorts. All are thought to be affected by this breach. Hotel gift shops, bars and restaurant point of sale (POS) systems may have been affected.
Although Hilton has said nothing officially several financial institutions told KrebsOnSecurity.com that the breach may date as far back as November 2014, and the hotels may still still be at risk.
Hilton has released a vague statement that neither denies nor acknowledges a data breach occurred.
"Hilton Worldwide is strongly committed to protecting our customers' credit card information. We have many systems in place and work with some of the top experts in the field to address data security. Unfortunately the possibility of fraudulent credit card activity is all too common for every company in today's marketplace. We take any potential issue very seriously, and we are looking into this matter."
Trump Hotel Collection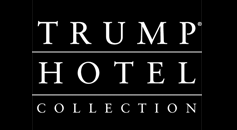 Unlike Hilton Hotels Trump Hotel Collection has confirmed a malware data breach of their POS systems. The hotel confirmed the data breach after three months of investigations and the system may have been infected by malware for over a year.
The Trump Hotel Collection posted a undated "legal notice of potential security incident" on its website. The notice warned of POS breaches at  hotels in  Chicago, Honolulu, Las Vegas, New York, Miami, and Toronto. The notice did not give a specific number of customers who may be affected by the breach.
A statement from Trump Hotels said, "Payment card data, including payment card account number, card expiration date, security code, and names of individual cardholders who used a payment card at the hotel between May 19, 2014, and June 2, 2015, may have been affected."  The hotel also warns that attackers may have also obtained cardholders' names at the Las Vegas and Honolulu hotels.
A year of identity theft protection from Experian is being offered to all customers who used a payment card at those properties during the malware-infection period. A breach-notification letter is being sent to affected consumers by the law practice of Norton Rose Fulbright, which was posted by California's Office of the Attorney General.
September 22, 2015
Systema Software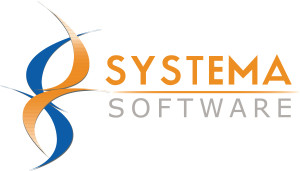 A mysterious data breach has compromised private health records and contact information of as many as 1.5 million Americans. The data was posted on Amazon's cloud services. The insurers affected by the data breach include Kansas' State Self Insurance Fund, CSAC Excess Insurance Authority, and the Salt Lake County Database .
The data exposed included police injury reports, drug tests, names, addresses, phone numbers, biological health information including existing illnesses and current medications used by the patients. The information was posted to Amazon servers by insurers using Systema Software. Systema provides insurance claims administration systems to insurance corporations and governments. The breach could violate HIPAA laws.
It is unknown how or who posted the information and the number of affected patients remains unconfirmed. It is estimated that as many as 1 million Social Security numbers, 5 million financial transactions, and hundreds of thousands of injury reports were exposed. According to Databreaches.net the data included billing prices, various patient identification numbers, and some 4.7 million note entries including data on fraud investigations.
For more information please see Gizmodo.com
 September 10, 2015
Excellus Blue Cross Blue Shield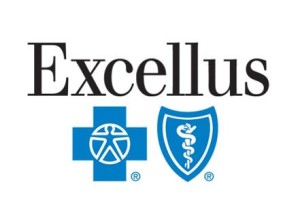 Excellus BlueCross BlueShield reported a long running cyber-attack that began in December 2013 but wasn't discovered until Aug. 5, 2015. The breach may have exposed information on as many as  10.5 million individuals. Information exposed includes individual's names, addresses, birthdates, Social Security numbers, member IDs, financial account information, claims data and clinical information.
Cyber security firm Madiant was hired to conduct a forensic assessment of Excellus' IT systems and discovered the breach. Excellus which is based in Rochester, N.Y., took the action after a wave of similar major cyber-attacks on other health insurers, including Anthem Inc., Premera Blue Cross, and CareFirst Blue Cross Blue Shield.
According to an Excellus spokesman of  the 10.5 million people affected 7 million were health plan members. Data belonging to another 3.5 million individuals belonged to Excellus' holding company, the Lifetime Healthcare Companies. The individuals affected are Blue Cross Blue Shield plan members who sought treatment in the New York state service area. In a statement Excellus said,  "Individuals who do business with us and provided us with their financial account information or Social Security number are also affected." Company officials said the that the data was encrypted but that hackers had access to administrative controls making the encryption a moot point.
 The company is cooperating with an FBI investigation.
California State University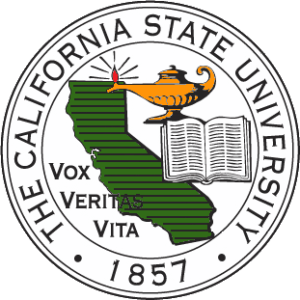 Officials of the Chancellor's office of the California State University System confirmed on Tuesday that a third-party vendor had exposed the personal information of 79,000 students in late August. 
We End Violence, the San Diego based company that operated with the university to offer the course, has contacted students affected by the breach. The chancellor's office said officials took immediate action to safeguard student information. 
The CSU Chancellor's Office in Long Beach said the breach, discovered on August 28th, included information such as sexual orientation, gender, email and mailing addresses. According to school officials the breach did not reveal Social Security, driver's license numbers or credit card data. The data breach affected students at eight CSU campuses who had enrolled in a required sexual assault training class. The affected campuses included Cal State San Bernardino, Cal State Northridge, Cal Poly Pomona and Cal State Los Angeles.
August 24, 2015 
IRS Breach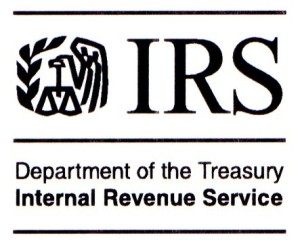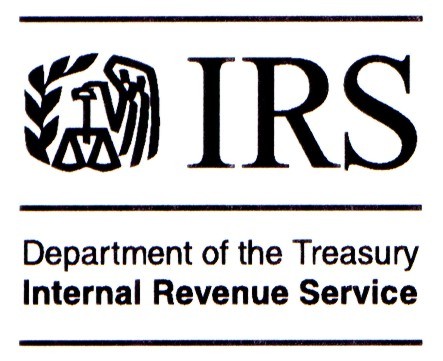 The Internal Revenue Service (IRS) widened the scope of the breach first announced in May. The government agency is saying that as many as 390,000 taxpayers are now at risk. The hack was centered around the IRS' Get Transcript system.
The IRS suspended the Get Transcript online service in May. The service was intended to simplify how taxpayers retrieve their tax records, review their tax account transactions, get line-by-line tax return information or wage and income reported to the IRS for a specific tax year.  Hackers circumvented the Get Transcript's authentication safeguards and are believed to have gained access to taxpayer information, including Social Security numbers.
According to an August 17th statement the IRS stepped up its investigation of the breach. A deeper review of the compromised system included analyzing over 23 million system uses, including the 2015 filing season. Investigators were looking for suspicious activities and identified "more questionable attempts" to obtain taxpayer records through the Web application.
No details were provided on how the agency uncovered the additional taxpayer account breaches. But it is believed that the hackers were very skillful and probably covered their tracks to make it more made it difficult for the tax agency to quickly assess the extent of the breach.
Update-Ashley Madison Breach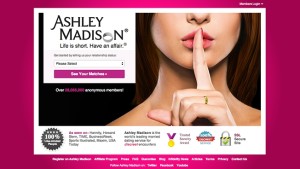 Hackers who stole profile and customer data from Ashley Madison have released the data online. According to multiple reports a 10GB file of customer's personal data including email addresses, member profiles and transaction data is now available online. Some reports say as many as 32 million customer's information was released including one million UK civil servants, U.S. officials, members of the U.S. armed forces and top executives at European and North American corporations. There already reports of blackmail and divorce petitions because of the data release.
Impact Team, the hacker group claiming credit for the data theft,  released the data after Avid Life Media, which owns Ashley Madison and Established Men failed to meet demands that they permanently shut the sites down down. Cougar Life, another Avid Life Media site, was not mentioned and seems to be unaffected.
Additional information;
The Blackmail of Ashley Customer Has Already Begun
People are already starting divorce proceedings because of the Ashley Madison leak.
After the devastating hack, these lawsuits are threatening to wipe Ashley Madison out altogether.
A chart made from the leaked Ashley Madison data reveals which states in the US like to cheat the most.
The Pentagon Is Investigating the Ashley Madison Leak.
How to check if an account was exposed in the Ashley Madison hack
August 4, 2015
United Airlines

According to Bloomberg Business United Airlines has reported that it's customer flight records have been lost to a data breach.
The breach was detected in May or June of this year and involved flight manifests. Chinese hackers are suspected. These same Chinese hackers are suspected of stealing more than twenty million OPM records. Experts believe that Chinese intelligence is constructing a massive database.
United Airlines is one of the government's largest contractors. It is believed that the stolen data contains vast amounts of information on military and government officials and federal employee's travel.
Experts have also questioned a possible connection between the hack and the computer glitch that caused flight delays on July 8th. Evidence from the investigation reveal that hackers may have been inside United's computers for months.
A spokesman for United Airlines declined to confirm that a breach occurred and insisted that customer's private data is safe.
One of the major concerns is that hackers, tinkering with sensitive systems, could accidently or deliberately, cause massive flight delays or even cripple a major airline causing nationwide and potentially global aviation gridlock. Another concern is backdoors left inside computer networks that allow hackers back in at will.
United spokesman Luke Punzenberger said of customer information that United "would abide by notification requirements if the situation warranted."
Medical Informatics Engineering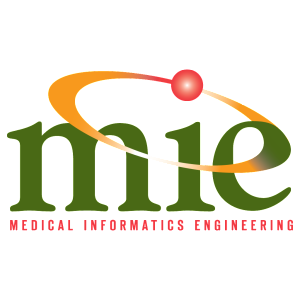 A data breach at Medical Informatics Engineering has compromised the data of over 3.9 million people nationwide. According MIE the information loss includes names, phone numbers, mailing addresses, user names, hashed passwords, security questions and answers, email addresses, birthdates, Social Security numbers, lab results, health insurance policy information, diagnoses, disability codes, doctors' names, medical conditions, and spouses' and childrens' names and birthdates.
MIE creates electronic medical records software for health care providers and the result of the breach could impact as many as 11 healthcare providers including local, national and the federal government.
According to the company the hackers had access to the MIE servers for three weeks and have stolen the information to sell on the black market. Experts suspect the theft was likely and inside job.
MIE has reported the breach to the FBI Cyber squad and said the investigation into the security breach is ongoing. MIE  is offering free credit monitoring and identity theft protection. The company has established a toll free hotline available Monday-Friday 9:00AM-9:00PM EST at (866) 328-1987.
 July 28, 2015
Experian


Experian Credit Reporting Services is the target of a class action lawsuit filed in California. The amount is to be determined. According to the suit Experian was negligent and violated consumer protection laws because it failed to realize that for nearly a year a customer of it's data brokerage subsidiary, Court Ventures, was actually a criminal gang specializing in selling consumer data to identity thieves. Experian purchased Court Vnetures in 2012.
The leader of the identity theft ring was sentenced to 13 years in prison last week in New Hampshire. Hieu Minh Ngo accessed as many as 200 million consumer records by posing as a private investigator based in the United States.
According to the government Ngo collected nearly $2 million from his scheme. The IRS has confirmed that 13,673 U.S. citizens had their personal information stolen and sold on Ngo's websites Superget.info and Findget.me. The stolen identities were used to file over $65 million dollars in fraudulent tax returns.
Plaintiffs in the case have asked the court to compel Experian to notify all consumers affected by the breach, provide free credit monitoring services, turn over all profits made as a result of the Ngo relationship and to establish a fund to reimburse victims for the time and expenses of fighting fraud and correcting identity theft caused by customers of Ngo's ID theft service.
U.S Census Bureau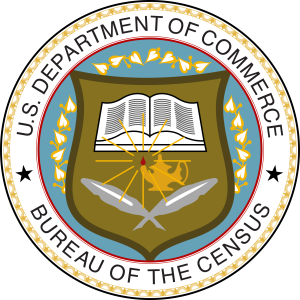 The U.S. Census Bureau reported a data breach early last week. In a written statement released on Friday Census Bureau Director John H. Thompson said a database belonging to the Federal Audit Clearinghouse had been attacked. The FAC collects audit reports from the government agencies and other organizations spending federal money. 
According to Thompson the information included the names of people who submitted information, addresses, phone numbers, user names and other data. According the Bureau no household or business data was lost.
In the statement Thompson wrote that the intruders accessed the database through a configuration setting on an external IT system. That system is separate from the Census Bureau internal systems that stores census data.
In the statement Thompson went to say, "Over the last three days, we have seen no indication that there was any access to internal systems."
The attack was apparently in protest of the Trans-Pacific Partnership and the Transatlantic Trade and Investment Partnership. Both are pending trade agreements that have been widely criticized. A group calling itself Anonymous Operations claimed credit for the breach and posted a link on Twitter to four of the stolen files.
July 20, 2015
Ashley Madison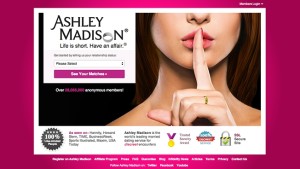 A hacking group calling itself the Impact Team has hacked into the sex hookup website AshleyMadison.com.
According to Krebsonsecurity.com massive caches of customer and company data have been stolen and posted online. The group claims to have totally penetrated the company's networks taking control of the company's customer database of 37 millon users, financial records and other proprietary information. As a website dedicated to cheating spouses the damage could go well beyond lost data.
Avid Life Media, which in addition to Ashley Madison also owns hookup sites CougarLife.com and EstablishedMen.com, was attacked in retaliation for lying to customers. According to the Impact Team hackers ALM advertised to customers  a service allowing members to completely erase their profile information for a $19 fee. According to the hackers the company is not fully deleting user's information including personally identifiable information, user's purchase details and real name and address.
The hackers have demanded that Ashley Madison and Established Men websites be taken down immediately and permanently or more information will be released online.  The hackers are threatening to release customer records, including profiles with their secret sexual fantasies and matching credit card transactions, real names and addresses, and employee documents and emails.
Avid Life Media CEO Noel Biderman believes the attack maybe the work of one or more persons, possibly an employee or contractor, who had legitimate access to the company's network.
July 18, 2015
CVSPhoto.com, Costocophotocenter.com, RiteAid Photo, Sams Club, Walgreens & Tesco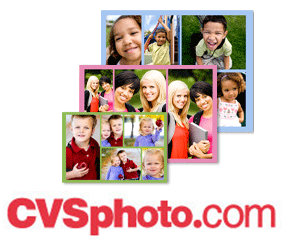 PNI Digital Media  is a third party vendor that handles transactions for these retailers according to KrebsOn Security.com PNI has suffered a data breach of unknown size. But it is known that customer payment information has been compromised.
Neither PNI nor any of the retailers connected with the breach have said much only saying that more information will be released as it becomes available. CVSPhoto.com took down its photo site and posted an announcement indicating an investigation is under way and that other CVS sites such as it's pharmacy were unaffected by the breach. CVS has asked customers who used the photo service to check and monitor their card statements for suspicious activity or transactions. If anything looks strange they are to contact their bank or card company immediately to report it.
Costcophotocenter.com and RiteAid photo also took their sites down.
UCLA Health
UCLA Health has confirmed health information for as many as 4 million individuals has been exposed as a result of a data breach that may have began last September. The FBI is investigating and UCLA has hired a private forensics experts to beef up the security on it's servers.
According to a UCLA Health statement released on Friday "criminal hackers" hacked into parts of the organization's computer network containing personal and medical information.
UCLA Health began investigating suspicious activity on its networks in October of 2014. At the time they  did not believe the attackers gained access to areas of the network containing personal and medical information.
"As part of that ongoing investigation, on May 5, 2015, UCLA Health determined that the attackers had accessed parts of the network that contain personal information such as names, addresses, dates of birth, Social Security numbers, medical record numbers, Medicare or health plan ID numbers and some medical information. Based on the continuing investigation, it appears that the attackers may have had access to these parts of the network as early as September 2014. We continue to investigate this matter."
Office of Personnel Management
Even though OPM suffered a data breach and the loss of information of 24 million Americans the government still has not notified those invividuals. Its been two months.
Officials from multiple agencies familiar with the investigation say that OPM is working with other agencies to set up a system to inform the victims.
An OPM official, who wishes to remain anonymous, said that because of the complicated nature of the data and movement of contract and federal employees it would be weeks before a mechanism was in place.
According to the official the government is attempting to establish a central notification system rather than rely on separate agencies to make notifications. An outside contractor  is being considered for the task but OPM has not yet asked for bids for the job.
July 16, 2015
OPM Data Breach
An interagen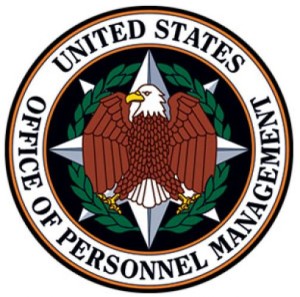 cy task force investigating April's OPM hacking has determined with "high confidence" that as many as 21.5 million people had their personal information stolen. This includes social security numbers .
The Office of Personnel Management updated its website last Thursday with the startling new information.
According to the OPM 4.2 million former federal employees' personnel data was stolen. While investigating that theft investigators found a much larger data theft. OPM has not yet notified the 19.7 million additional individuals affected. Those are the people who requested a background check normally for employment purposes or acces to classified information. An additional 1.8 were people were not job appicants but were either married to or co-habiting with an applicant.
In addition to personal information the hackers stole as many as one million fingerprint records.
Applicants who applied for employment had their user names and passwords for investigation forms stolen. It is also highly possible that information such as mental health history and financial history many have also been stolen. Applicants that were interviewed as part of their background investigations often reveal this sensitive information when applying for security clearences.
OPM attempted to take some of the sting from the bad news by saying "there is no evidence that health, financial, payroll, and retirement records of federal personnel or those who have applied for a federal job were impacted by this incident (for example, annuity rolls, retirement records, USAjobs, Employee Express)." The agency assures the public that it's working to create safeguards to prevent such incidents in the future.
OPM Director Katherine Archuleta resigned her position last week after whitering criticism over the data breach.
Army National Guard Data Breach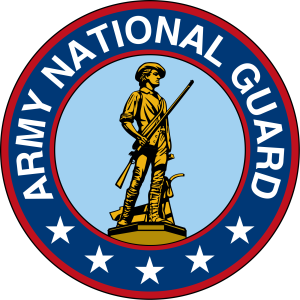 Current and former members of the Army National Guard members dating back to 2004 had personal information including social security numbers, birthdates and home addresses stolen. 
National Guard Spokesman Major Earl Brown, said "The National Guard Bureau takes the control of personal information very seriously," said Brown. "After investigating the circumstances of these actions, and the information that was transferred, the Guard has determined, out of an abundance of caution, to inform current and past Guard personnel that their Personally Identifiable Information (PII) was among the files that were transferred."
"The issue was identified and promptly reported, and we do not believe the data will be used unlawfully," Brown said. "This was not a hacking incident, in which the intent was to use data for financial gain. Nonetheless, the Guard believes that individuals potentially affected need to know about the breach and what actions they can take to protect themselves from potential identity theft."
If you are a member of the Nationa guard and need more information please  go to http://www.nationalguard.mil/Features/IdentityTheft.aspx or call  toll-free 877-276-4729 8AM to 4PM EST, Monday through Friday. You can also email any questions you have to dod.data.breach.questions@mail.mil