ALERT! JP Morgan Suffers MASSIVE Breach ALERT!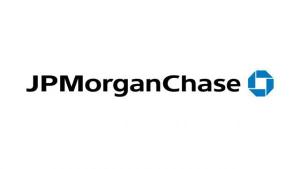 JP Morgan has set yet another record for data breaches. The financial services and banking giant reveled that 76 million households and 7 million small businesses have potentially had their private data stolen in a record setting cyber attack.
According to a new  SEC filing JP Morgan  said, "User contact information — name, address, phone number and email address – and internal JPMorgan Chase information relating to such users has been compromised." 
JP Morgan pointed out that "…there is no evidence that account information for such affected customers — account numbers, passwords, user IDs, dates of birth or Social Security numbers — was compromised during this attack." There has been no fraud connected to this data breach.
JP Morgan denies that this data breach was a second attack but instead was connected to a previous attack.  The company has rejected the reports from the New York Times that this previous attack resulted in the loss of checking and savings account information.
Breaking it down
In comparison, Target's data breach affected 40 million credit and debit card accounts. This was followed by Home Depot's breach of 56 million accounts. Now JP Morgan has set the bar with 76 million records lost. How much more do we need to experience before something is done. What you are looking at is an escalating trend of warning shots of what is bound to come.
Even if no account information was lost the loss of names, email addresses and other contact information is the exact information needed for phishing attacks. And JP Morgan knows it. That's why this breach is so dangerous. 
As a nation we are flirting with a financial catastrophe that could bring down an empire! The ability of hackers and thieves to impact the financial sector at this level indicates a hack could bring America to its knees and possibly even ignite a global financial crisis. Am I the only one seeing that Wall Street is the next big target? Or maybe the world banking system?  If you think otherwise then you are fooling yourself. I am not so sure that its not time to take your money out of the bank and put it in your mattress. 
Some might think this is a dire prediction; possibly even a doomsday vision. But look at the numbers again and ask yourself; is it really not possible?
For more information please see 
JP Morgan Discloses Data Breach Affected Millions
JP Morgan Data Reveals Data Breach Affected 76 Million Households
JP Morgan Says Data Breach Hit 76 Million Households