Celebrity Cyber Report – Serena Williams, Wendy Williams and JayZ
Serena Williams
Tennis superstar Serena Williams has taken on the challenge of diversity in the technology industry. Williams has joined the board of directors of SurveyMonkey along with Intuit CEO Brad Smith.  Williams says she wants to help solve the diversity problem in Silicon Valley.
SurveyMonkey employs about 650 workers. Women represent 27 percent of its technology jobs. Just 14 percent of its total payroll consists of African-Americans according to numbers the company provided.
"I feel like diversity is something I speak to," Williams said in an interview with The Associated Press. "Change is always happening; change is always building. What is important to me is to be at the forefront of the change and to make it easier for the next person that comes behind me."
Although Williams exact goals are not clear she feels that her presence on the board can help open up the valley to more diversity.
Williams is pregnant and engaged to technology entrepreneur, Alexis Ohanian co-founder of the online forum Reddit. Williams expressed her disappointment in the lack of diversity in high paying technology jobs.
SurveyMonkey, like many technology companies, are looking for a way to change the diversity equation. Williams' appointment is part of the solution, according to SurveyMonkey CEO Zander Lurie. "My focus is to bring in change agents around the table who can open our eyes," he said.
Williams' became linked to to SurveyMonkey through her friendship with Facebook's chief operating officer Sheryl Sandberg, another member of SurveyMonkey's board.
"I have been really interested in getting involved in Silicon Valley for years, so I have been kind of in the wading waters," Williams said. "Now, I am jumping into the deep end of the pool. When I do something, I go all out."
Wendy Williams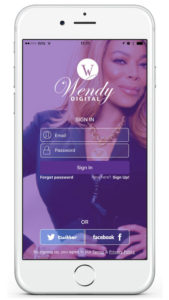 Day time talk show host Wendy Williams is reaching out to her audience using a new app. Williams just launched 'Wendy Digital' a new entertainment and lifestyle app. Williams is deploying the technology to strengthen her already powerful connection with her audience. 
'Wendy Digital' will allow her audience to get to know her better by extending the show to their smartphones and mobile devices increasing interactivity. The app will offer staples of her television show that includes the very popular Hot Topics. Fans will able to participate in the often saucy discussions. The app will also offer shopping from her HSN Collection and outfit of the day or "OOTD." The ETrivia function permits her audience to test their celebrity knowledge and win prizes. Wendy is using the app to share a little of herself by offering 'Suddenly Wendy" that gives her fans exclusive video and behind scenes  views of "Wendy's World." 
'Wendy Digital' is free and available for Apple and Android devices.
JayZ and Tidal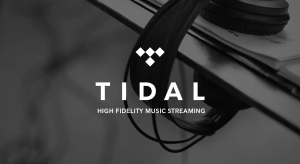 JayZ continues to struggle with his Tidal Music Streaming service. The company announced the loss of yet another CEO. Tidal confirmed that it had jettisoned its third CEO in two years, Jeff Toig. In a statement to Billboard.com  the company wrote, "As part of Tidal's continued expansion this year we will be announcing a new CEO in the coming weeks. We wish Toig all the best in his future endeavors."
Toig took the reigns of CEO in January 2016 during its rocky launch. Toig replaced Peter Tonstad who replaced Andy Chen.
JayZ purchased Aspiro a Swedish ­technology company and its Winamp ­streaming service in 2015 for $56 million dollars. He renamed it Tidal and added powerful music stars like his wife Beyonce, friend Kanye West, Daft Punk, Nicki Minaj, Prince and many others. All seeking a away to get their fair share of music streaming revenue.
However, Tidal has struggled in the highly competitive music streaming business. Most importantly Tidal has struggled to attract and hold paid subscribers. Tidal has an estimated one million paid users falling far behind streaming leaders Spotify, 50 million subscribers and Apple Music, 20 million subscribers.
Adding to JayZ's headaches is a report from a Norwegian newspaper saying Tidal has been inflating subscriber numbers to the media, the public and investors.