Breach Brief – Sabre Corporation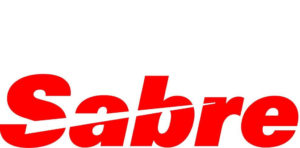 Sabre Corporation reported it is investigating a massive data breach of its hotel reservations system and payment systems. The company  provides technology services to 32,000 hotels and lodging businesses. Sabre Corp .reported the breach to the U.S. Securities and Exchange Commission in its quarterly reports.
The travel business giant annouced it is "investigating an incident of unauthorized access to payment information contained in a subset of hotel reservations processed through our Hospitality Solutions SynXis Central Reservations system."
But the breach may go much further than just the hotels reservation systems. Sabre provides software, data, mobile and distribution solutions used by hundreds of airlines and thousands of hotels to manage critical operations. These operations includes airline passenger ticketing, hotel guest reservations, payment and revenue management and flight, network and crew management. The company also operates a $110 billion a year worldwide travel marketplace connecting travelers, hotels, and transportation providers.
Currently Sabre has offered no further information about what data was compromised or how long the breach was going on.
But keep in mind that Sabre is a huge company. It services every facet of the travel industry including major airlines, care rental companies, cruise lines, hotels, online travel agencies and websites, rail carriers, tour companies and travel agents and travel management companies, and federal and local governements,
The company website reports that it services 104 brands, 36,000 hotel properties and handles 3.6 million booking per month and $18.3 billion in annual room sales.
Bottom line is if you traveled anywhere, for any reason, by any means and stayed in a hotel your credit card and payment information is in their system.