Cash Back Websites That Are For Real!
Lets get back to my favorite cliche; Black people don't play when it comes to money! So one of the things you need to know is what websites are for real when it comes to getting cash back.
The bottom line is, who is being real about giving you money back? Rather-Be-Shopping writer Kyle James researched and ranked cash back sites that are for real when it comes to getting you money. James checked out the dirty details of some of the most popular cash back sites to show us the ones with the best rewards program or the biggest payout. So lets begin.

TopCashback.com touts itself as "USA's Most Generous Cashback site."  According to TopCashBack they have over six million members around the world and guarantee the highest cash back. Quite a claim.
TopCashBack is fairly easy to work with. First of all  you can join for free then you start shopping at their website, or via their mobile app, and leave the rest to them. Once you make a purchase your account will get a percentage of cash back in seven days and a confirmation email.
TopCashback offers cash back rates higher than even Ebates.  And you can withdraw your money anytime you want since TopCashBack has no minimum required on withdrawals.
Another thing you probably want to know is who are their merchants and how much money can I get back? Here is a list of their top merchants. Amazon up to 10% back, Groupon up to 10% back, Walmart up to 6% back, Lowe's 6% back, Gap brands 8% back, Macys.com 8% back, American Eagle 6% back, Overstock.com 5% back.
Get the TopCashBack app for Apple here. For Android click here.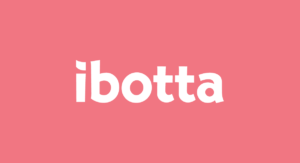 With ibotta you can forget points or credit. You get your money via PayPal or you can buy a gift card with the cash back. And it works with any product. You start by downloading the app. Then activate rebate offers and redeem them on the things you buy daily. You know simple stuff like bread and milk, vegetables, snacks, beer, wine, and even ice cream. How easy is it to make money with this app? As easy as a selfie!  After you buy your stuff just take a picture of your receipt with the app and wait for the cash to rain into your account. Pays more than a selfie don't it? Truly, the number of cash back offers makes the app special. And here is a little something extra; click here to give ibotta a try and score a $10 bonus once you redeem your first rebate.
ibotta has hundreds of partners that include, Walmart, Target, Rite-Aid, Walgreens, CVS, Sam's Club, Safeway, Dollar General, Whole Foods Market and many, many others. To see the whole list click here.
Download iBotta for Apple here. And for Android click here.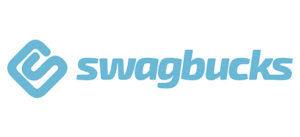 This site boasts 3,000+ partners, How's that for a start? SwagBucks is a website that allows you to earn "SwagBucks" that you can use to get free gift cards and the much beloved cash back. Here's what you need to know.
You earn SwagBucks by shopping online using the SwagBucks search engine. You watch sponsored videos, complete surveys, play online games like Deal or No Deal and Bejeweled 2. These activities allow the shopper to earn SwagBucks for gift cards from merchants like Amazon and Starbucks. And if you earn 5,000 points you can score a $50 ExxonMobil gift card. You can rack up SwagBucks fairly quickly. For example one SwagBuck equals one cent so 100 SwagBucks adds up $1.00. Lets do the math; if you can shoot for 100 SwagBucks a day that equals a $10 Amazon gift card per week. Nice! You can also get a PayPal cash card for your SwagBucks.
This link will show you how you can earn a $50 Amazon gift card every month from SwagBucks.
SwagBucks app for Apple here. For Android click here.

This site guarantees the highest cash back rates. That should interest you especially if you are a Walmart customer. And who isn't? Walmart customers can get as much as 4% cash back. But lets not stop there! BeFrugal will not only match any competitors cash back rate, but they'll "match 125% of the higher cash back rate."  BeFrugal also guarantees that every coupon they post will work. If you find one that doesn't they fork over $5 to you. And if you redeem your cash back with a Amazon gift card you get an additional 3% cash back. The icing on the cake is BeFrugal has over 5,000 merchant partners.
You'll find that BeFrugal just doesn't have the name recognition and notoriety of Ebates or SwagBucks. But don't shy away from any company that works this hard to get cash back in your pocket. BeFrugal also offers a generous $10 bonus for new members. And lets be real, how can you beat a company who's tagline is, "We are a bunch of cheap, thrifty, penny pinchers who believe that a dollar saved is two dollars earned."

Ok, Ebates has been around since the late 90's. Thats pretty much the birth of the Internet if my calendar serves me correctly. So that makes them the oldest cash back website.
Ebates has over 2,000 merchant partners and if you like shopping at JCPenney then you can get as much as 12% percent cash back. Other partners include Kohl's, Nordstrom, Target and Macys.com.
This site works by having you shop online through their site and click through to the store you want to shop at. Ebates keeps their site up to date with money saving coupon codes.  Their site is newly designed to make it easier to use and intuitive. Basically you won't need a tech degree to use it. Ebates also offers a strong sign-up bonus of $10 which will get credited to your account when you spend $25 at any of its merchant partners.
Ebates app for Apple is here. Click here for Android.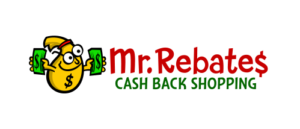 Mr. Rebates has 2,000 retail partners and has been in business since 2002.  One of their unique selling points is the "Store of the Week" which offers a really nice wad of cash back for a limited-time. Once Nike was the "Store of the Week" and offered 15% cash back up from the normal 4%. Don't miss the "Store of the Week" sale because their cash back percentage is sick! I mean its outrageous and you'll be sorry you missed it.  How do you not miss it?  Just sign-up and get their newsletter via email and you'll know what  stores they're currently featuring. Then sit back and wait for your favorite store to be featured. Don't sleep on this one.
Finally, Mr. Rebates does not have a mobile app or a sign up bonus, But you can get your money via check or PayPal. But there is a $10 minimum.

Maybe you remember BigCrumbs.com? I don't but thats not important. Well they have changed their name and their game. This company takes cash back to the next level by letting you buy into the company itself! Wait…what? Yes, you can buy your way into the company!
MainStreet Shares has 2,000+ partners including Dell computer, Sears and Walmart. The company uses pretty much the same cash back model as the others and pays its users monthly via PayPal. They have no mobile app or sign up bonus.
But they do have a new way to get you some money. As I said you can buy into the company. Here's how; After you register for free, you'll earn a commission when shopping and receive "virtual shares" or msSHARES.  As the owner of these msSHARES you get paid back when MainStreetSHARES is acquired (bought out) by a larger company. According to their website, "MainStreetSHARES is the only program that shares everything with its members." The company is contractually bound to set aside at least 50% of the net cash proceeds for members to share. The company  believes they will be ready for purchase within the next two years. This is where the expression "getting in on the ground floor," comes from.
Now you're gonna ask, how much money can I make on this deal? The website explains it best. According to Main StreetSHARES a $1 billion selling price shakes out like this.  "If the net cash proceeds to MainStreetSHARES from a sale is $1 billion, then MainStreetSHARES will set aside $500 million (50% of $1 billion) for members to share. If Sally has earned .01% (one hundredth of one percent) of the total msSHARES earned by all members, then Sally will receive .01% of $500 million, or $50,000." You like the sound of that don't cha!
Other cash back sites you may want to have a look at;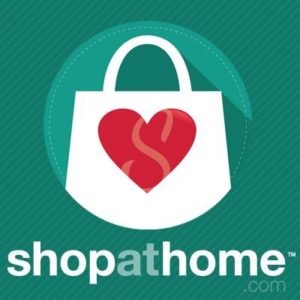 MyPoints offers different ways to earn points, many don't even require you to shop at all. You can also redeem points for airline miles and hotel bookings or redeem your points for cash via PayPal.

CouponCabin has a lot of "Exclusive Offers" that have a higher, limited-time, cash back rate. It looks like some of these offers are only good for 24 hours and some are only good for a certain number of redemptions.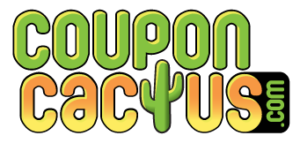 Now you know.