App of the Week – mRelief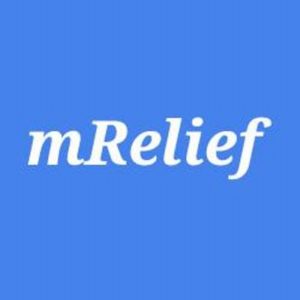 Why, in the richest country on earth, are people still going hungry? According to Feeding America 25 – 40 percent of food grown, processed and transported in the U.S. will never be eaten. This food is often thrown out as leftovers or destroyed because it is simply not pretty enough for the grocery store.  That is why mRelief is the App of the Week.
First of all mRelief is not exactly an app. It is a new web and text messaging tool for low-income families. The service helps low income families to easily locate where and when they can receive free or discounted meals this summer for their children. According to mRelief 22 million children in the U.S. receive free or reduced-price breakfasts and lunches during the school year. But during the summer, four out of five of those same children can no longer count on a meal every day. So mRelief helps families not only find where to get free or reduced price meals but also help them locate food banks and determine their eligibility for food and nutrition assistance programs even if you don't have children.
According to USDA statistics $11 billion in food stamps went unclaimed simply because people who are eligible either didn't know or didn't have access to applications. mRelief provides low-income people with the help they need to figure out if they qualify for programs like food stamps and much-needed social services.
mRelief was launched in September 2014 and has helped 30,000 families locate the social services they qualify for. mRelief is looking to the future with plans to help people determine the documents they need as well as submitting those documents.
The mRelief website is fairly straight forward. All the user needs to do is enter their zip code and the type of assistance they need. But the user can also find help with a variety of other needs that include;
Cash

Child Wellness

Education

Energy

Food

Health

Housing

Transportation

Veterans assistance
Those without access to the internet can text their zip code to 1-844-877-6111. mRelief is currently available in 42 states.