Congressional Black Caucus Talks Diversity in Silicon Valley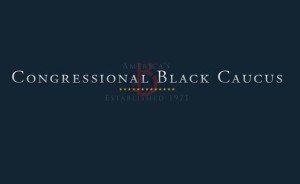 Members of the Congressional Black Caucus Diversity Task Force traveled to Silicon Valley on Sunday. The objective of the visit was to meet with executives from some of the Valley's biggest companies to discuss ways to get more diversity into America's technology sector.
Making the trip were CBC Chairman G. K. Butterfield (D-NY)  and Representatives Barbara Lee (D-CA) and Hakeem Jeffries (D-N.Y.). The group met with representatives from Apple, Bloomberg, Google, Intel, Kapor, Pandora and SAP.
"Our goal for this trip is to encourage and partner with these organizations to implement a diversity plan that will place more African-Americans in the tech pipeline," Butterfield said in a statement Thursday. "This will potentially lead to a wide range of opportunities, from student internships to positions on the boards of tech companies."
In May the CBC launched a five year program intended to expand recruitment of African-Americans at every level of the industry. According to a CBC TECH 2020 anouncement the tech industry will produce 1.4 million tech jobs by the year 2020. Seventy percent of those jobs will go unfilled. As part of the TECH 2020 initiative the CBC has announced specific goals and principles for tech diversity.
Efforts to bring more blacks, Latinos and women into the technology industry were highlighted by the efforts of civil rights activist Rev. Jesse Jackson who persuaded companies to release their diversity data. The data uncovered that only African-Americans and Latinos were less represented than women in the valley. The percentage of people of color employed in the tech sector were in single digits; the low single digits.
The numbers measured from 2014-2015 indicate that after a year diversity among the biggest tech companies has not improved. Google's 2015 report showed only 2 percent black employees and 3 percent Hispanic. Google has decided to spend $150 million dollars on improving diversity. That money will not all be spent in house. According to Google half of the money will go to ouside organizations.
In a blog post earlier this week Facebook's COO Sheryl Sandberg said one of the most important things companies can do to promote diversity in the workplace is "to correct for the unconscious bias that all of us have."
Apple computer's diversity report shows that its workforce is made up of 11 percent Hispanic and 7 percent black employees. Apple's CEO, Tim Cook, who is on the record as being unsatisfied with the diversity of the workforce, has dedicated $50 million to improve the companies diversity and inclusion.
Rev. Jackson has asked that tech companies create specific, measurable recruitment goals and report their success in meeting those goals.
The executives of Pinterest claim to be the first in the industry to honor Rev. Jackson's request by publicly announcing their diversity goals.   Pinterest is expanding the number of universities where it recruits, instituting an internship program. The company is working to identify students from underrepresented backgrounds and setting up Inclusion Labs at the company to experiment with new ways to improve diversity. The company has also taken a page from the NFL rule book, the Rooney Rule, that requires that a woman and a minority candidate be interviewed for leadership positions within the company.
Intel, the worlds largest maker of computer chips, is also laying claim to being the first to publicly announce their diversity goal. According to a post from Rosalind Hudnell, VP of Human Resources and Director of Diversity and Inclusion at Intel, the company set its goals out in May of this year. Hudnell also announced a $300 million effort by Intel aimed at increasing diversity in the company. Intel is using some of that money as an incentive for it's employese to get into the diversity act. Intel will dish out up to $4,000 in bonuses to employees who can recommend a minority or women candidate that can increase the diversity of the workplace.
The most recet report on Silicon Valley diversity was published by Fortune.com on July 30th and it compares the diversity of some of the valley's biggest companies ranked by gender and ethnicity. You can see the report here.
Related stories
Silicon Valley Cash? Not for Blacks and Women
Congressional Black Caucus to Talk Diversity with Silicon Valley Leaders