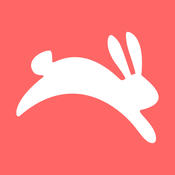 Nothing is worst than discovering you paid too much for a plane ticket. Airline price models can be all over the place. You might discover you paid more for your seat than the person next to you. That is why Hopper is the App of the Week.
Hopper answers the most aggravating questions like;
Is now the best time to book, or is it worth waiting?

Which month is it cheapest to travel?

Which days are the cheapest to depart and return?

Is there a cheaper airport nearby?

Is this a good price, or are there better prices out there?
Hopper is an extremely useful app for people who travel or are planning a trip that requires air travel. The app helps you plan ahead on airfare deals, notifies you of price drops and lets you know when to buy.
The app has three important features that help you save money on plane tickets.
Price prediction – This feature uses past prices and trends for comparable trips to tell you whether to buy now or wait.
Price tracking – The app tracks price drops or predicted price increases and notifies you so that you can decide whether to purchase right away or hold off.
Visual reference – For the visual person the Hopper app has a color-coded calendar so you can see which dates are better for  travel.              
According to Hopper they analyze billions of flight prices daily. They claim to have been studying the complexities of flight pricing. Hopper is delivering that expertise to your mobile device to help save you time, cash and headaches of price hunting.
Sometimes the price you find is the best available and Hopper will tell you to grab it. But two-thirds of the time the price for your trip will be lower at some point in the future. According to Hopper in 95 percent of cases the Price Prediction will get you a cheaper flight or at least the same price you found in your initial search.
Hopper states that contrary to what you may believe there's no best day of the week to buy a plane ticket. Consumers that follow that lose out. Hopper found that through constant monitoring there is often a price 5-10 percent lower even within 24 hours.
Hopper's Watch a Trip will monitor prices 24/7 for you and alert you of any price change if they drop or are expected to rise. The sooner you start watching airfare prices, the more likely you are to score a deal. On some routes you can save upwards of 40% over the best price from your initial search.
The app also offers tips on how to tweak your travel plans like the dates of travel or airport selections to save you money. After using these adjustments Hopper can show you how much money you saved.  
Hopper is free but only available on Apple.