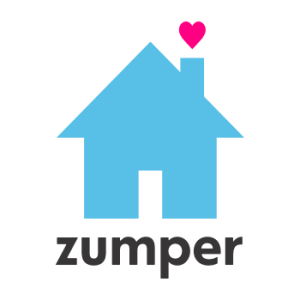 Apartment hunting is a time consuming and frustrating task. It can come down to finding the right place at the right time and being the right applicant with the right qualifications, i.e credit. That's why Zumper is the App of the Week.
Zumper, a real estate start up, is offering tools that connect brokers and property managers with potential renters. The company recently released a new mobile application that allows apartment hunters to fill out their rental applications and pull their Experian credit report from their iPhone. The company claims over a million monthly visits from web and mobile devices.
The feature is called  "Instant Apply." It is intended to help give rental applicants an edge over others in competitive real estate markets. In prime rental markets like San Francisco, where Zumper is currently headquartered, apartment hunters need every edge they can get, as the average apartment lasts only four to five days on the market. If it ever gets to market. You need to have effective strategies when it comes to securing an apartment in the most competitive markets.
According to CEO Anthemos Georgiades, there are always multiple offers on the same apartment, so being able to apply immediately from your phone can help you beat others looking at the same property. "Using Zumper's iPhone app, renters can apply for the apartment from their phone in the open house," he says. "And because Zumper has very strong business-to-business (B2B) adoption through more than 10,000 Zumper Pros, renter's applications are guaranteed to be reviewed when they carry the 'Instant Apply' symbol," he adds.
Apartment hunters using the app can file an application and also purchase a $10 Experian credit report directly from the new iPhone app using Apple Pay. Their credit report is then submitted along with the application. This streamlined process speeds up the application process. 
According to Georgiades,  Zumper is now handling over 10 percent of the rental applications in San Francisco. San Francisco was the first market where Instant Apply went live. The company claims that its Zumper Pro, a business-to-business tool, originates over 25 percent of all the rental listings in major U.S. markets like New York, Boston and Chicago.
"Because the majority of applications and Experian credit reports are submitted when one of our B2B Zumper Pro users requests a renter's application, well over 75 percent of applications are successful in closing the apartment," the CEO claims.
 Zumper is currently available in over 30 cities and can be downloaded free for Apple and Android platforms.